L'Eternel Printemps by Marc Pautrel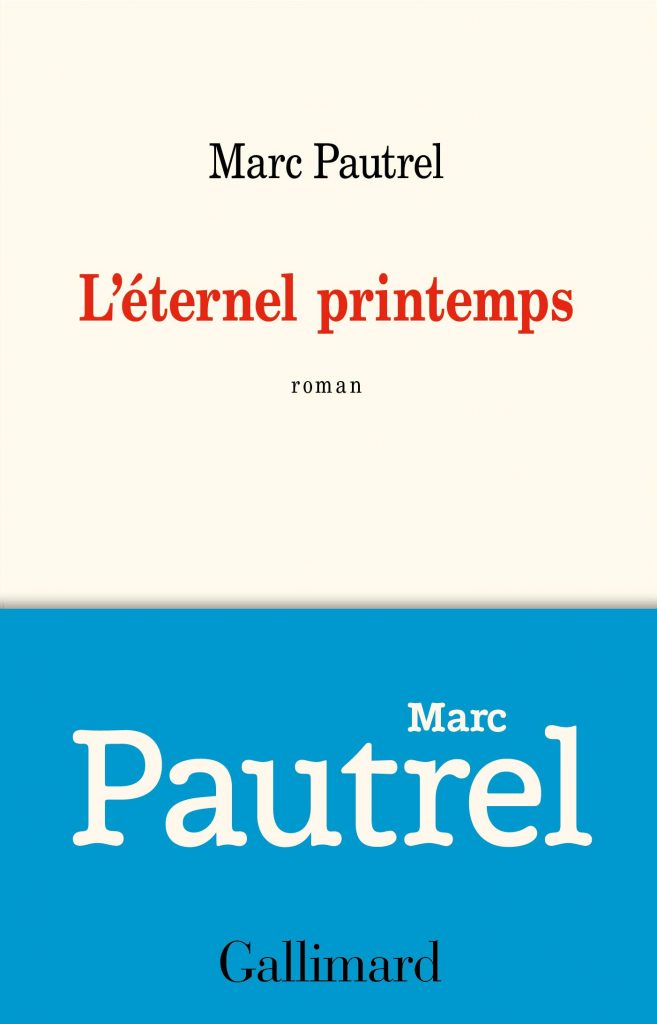 Like Françoise Sagan, Patrick Modiano, and Marguerite Duras, Marc Pautrel has a staccato voice that is unmistakably recognizable. From the very first lines of his texts, one senses a familiar melody, a feeling of warmth, a sensuality that welcomes you and instantly eases you into the narrative.
In a very informative interview with the French newspaper Liberation, Marc Pautrel shared his opinion that the work of a writer was to pursue his or her obsessions; and as his latest novel L'Eternel Printemps is the story of a one-way romance similar to that of his previous novel La vie princiere, we can see that courtship is the theme that preoccupies and artistically drives him above all others.
The narrator, a writer whose work is acclaimed by the critics but largely ignored by the public, meets a bookseller who specializes in rare books. Immediately, he is drawn to her, and accepts her invitation to meet again at her store. What follows is a lover's discourse in various settings: Parisian cafes, the streets of the 6th arrondissement, walks in the Luxembourg garden. He can't resist her charms, but she can't take the risk of falling in love. Their relationship is doomed to remain platonic, but its story is universal.
Just like La Vie Princiere, L'Eternel Printemps is an elegant, ageless, and enchanting novel.
L'Eternel Printemps by Marc Pautrel, L'Infini, Gallimard.