Le Poison by Charles Jackson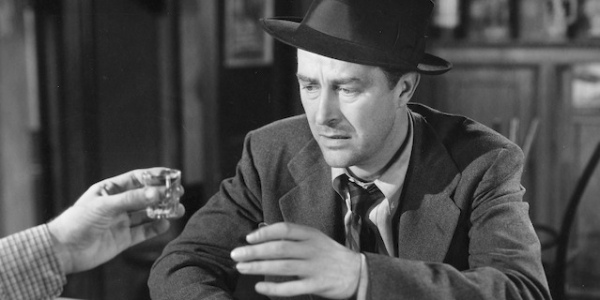 Charles Jackson's Le Poison (The Lost weekend) sold almost half a million copies in a span of 5 years, was translated into 14 languages, and turned into an eponymous movie by Billy Wilder starring Ray Milland. Its premise is as simple as it is powerful. Manhattan, 1936. Don Burman, a NYC based writer and chronic alcoholic manages to avoid leaving town for a short vacation around Yom Kippur with his loving and devoted girlfriend Helen and his brother Wick, and goes on a freewheel 5-day bender instead. He drinks to the point of hallucinating and his visions are masterfully described, as well as the lies that his drink-obsessed mind tells itself.
Le Poison strongly influenced an impressive array of writers, all known for their struggle with alcohol, from Sinclair Lewis to Malcolm Lowry. And Herman Mankiewicz -who wrote Citizen Kane's script- is said to have attempted suicide upon finishing the book.
But it is William Seabrook, author of the 1935 bestseller Asylum, who fully expressed the reaction shared by many readers: "It's the only book that ever scared me. It should be soberly read by every white collar souse in America. If it doesn't scare the liver, lights and daily lights out of him as it did me, it means that the poor b… has softening of the brain and is already sunk."
Le Poison, (The Lost Weekend), a novel by Charles Jackson, translated from the English by Denise Nast, Vintage, Belfond.
Credit Image: Ray Milland in Billy Wilder's 1945 movie, The Lost Weekend.