The Mad Women's Ball by Victoria Mas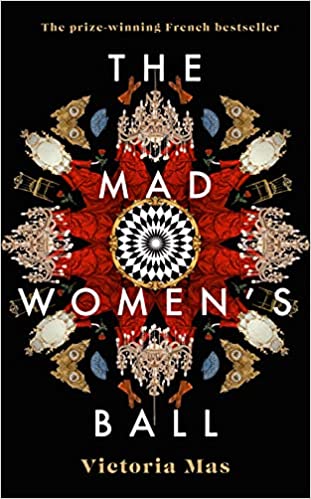 In this panoramic portrait of Paris in the late-nineteenth century, the wildly gifted debut author Victoria Mas provides us with an entirely unique perspective on the city by portraying it through the lens of the women incarcerated in the notorious asylum l'Hospice de la Salpetrière. At first, this hospital was principally used for women who found themselves homeless and on the street; but as time went by, it quickly became a prison for those women who did not obey the strict social mores of the era. Prostitutes, libertines, cripples, alcoholics, Jews, the blind, girls born from adulterous relationships, epileptics, intellectuals, and many others were all found confined in its horrible halls.
In this fictionalized account of the place, Mas introduces us to a broad spectrum of people: Therese, a prostitute who murdered her pimp; Louise, a young woman who was abused by her uncle; Genevieve, a nurse who devotes herself entirely to the celebrated psychiatrist, Jean-Martin Charcot; and Eugenie, a bourgeois teenager who can commune with the dead and whose father ultimately betrays her.
As the women's lives intersect and as their stories unfold, the sheer injustice of the hospital takes on more and more horror, gradually becoming a devastating symbol of the status of women in society both then and now. And with the approach of the Madwoman's Ball–a masquerade where upper-class Parisians come to gape at the inmates–the reader knows that all will not end well.
My top choice from this years rentrée littéraire!
The Mad Women's Ball, a debut novel by Victoria Mas, translated from the French by Franck Wynne, Abrams,