La Malédiction d'Edgar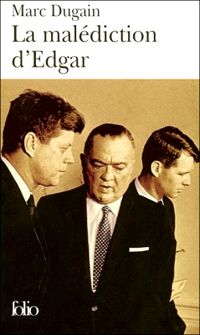 La Malédiction d'Edgar
A biographical novel about J. Edgar Hoover, the sinister head of the FBI from 1924 to 1972, this book by Marc Dugain explores the depths of American power: the links between Kennedy and the mafia; the hunt for American communists; Watergate… erudite and passionate through and through, this is a frightening vision of the American dream.
La Malédiction d'Edgar, a novel by Marc Dugain, Folio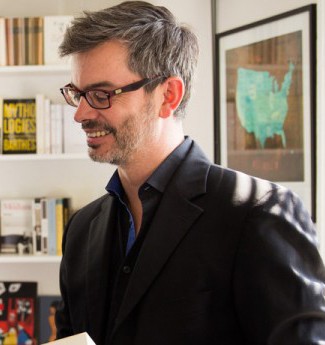 Favorite Genres:
Economics
,
Graphic Novels
,
History
,
literary fiction
,
Poetry
,
Politics
,
Sociology
When he was a child, François-Xavier always kept a book in the pocket of his jeans. However, for the first decade of his working life, he put his love of books aside to embark on a successful career in human resources. At age 34, deciding that life was too short not enjoy every moment of it, François-Xavier quit his position, moved to Toulouse, and opened his own bookstore. Six years later, while L'Autre Rive was thriving in the Pink city, François-Xavier heard that the French Embassy was looking for someone to run a future bookshop, and he moved to New York in August of 2013. The fine selection of books on display at Albertine is a reflection of his hard work.
Get the Book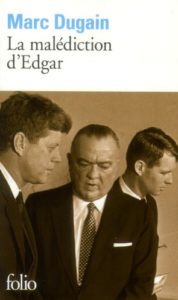 fr
Publisher:
Gallimard
Format:
Paperback / softback
Language:
French
Publication Date:
12 Septembre 2006
'Edgar aimait le pouvoir mais il en détestait les aléas. Il aurait trouvé humiliant de devoir le remettre en jeu à intervalles réguliers devant des électeurs qui n'avaient pas le millième de sa...
Read more
Our price:

$12.03

Available for in-store purchase
François-Xavier also picked