Joe DiMaggio, portrait de l'artiste en joueur de baseball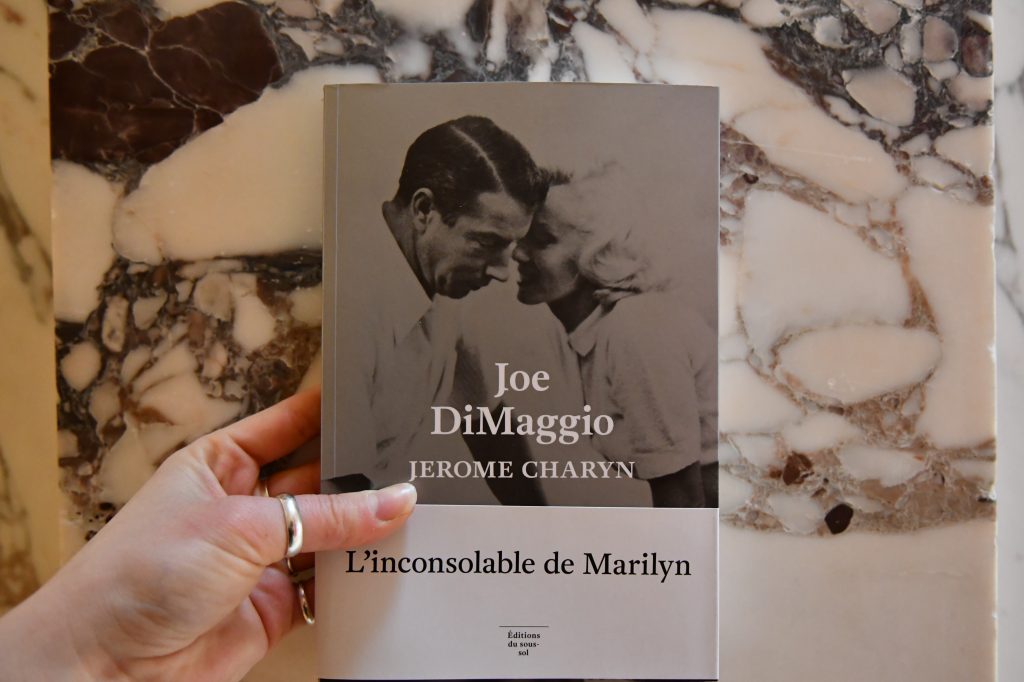 Joe DiMaggio, portrait de l'artiste en joueur de baseball
I see great things in baseball. It's our game—the American game. It will take our people out-of-doors, fill them with oxygen, give them a larger physical stoicism. Tend to relieve us from being a nervous, dyspeptic set. Repair these losses, and be a blessing to us. —Walt Whitman
Anyone who has lived in the US long enough may have noticed the prominent role played by sports —and baseball among all sports— as an integrational force. If you are curious to understand why, and how baseball has become a cementing factor of American identity, then reading Jerome Charyn's Joe DiMaggio, The Long Vigil just published in France under the title Joe DiMaggio, portrait de l'artiste en joueur de baseball may come in handy.
Charyn grew up in the Bronx, some 12 blocks away from Yankee Stadium, and developed a consuming passion for all things baseball. Although he was able to follow the games from the roof of the wealthy buildings on Walton Avenue, he instead chose to break his back at age 9 delivering customer orders from the nearby grocery store in order to buy tickets. That was the price he was ready to pay to see his idol play: the great Joe DiMaggio.
Son to Italian immigrants, raised in a working-class neighborhood in San Francisco, DiMaggio remains to this day a global icon and his stately and graceful silhouette continues to haunt American baseball fields, even though the facts that turned him into an American legend can be summed up in one sentence: "an untouchable baseball record of hits in 56 consecutive games, and a tempestuous marriage to Marilyn Monroe."
Great sportswriting is about the bigger picture, the social context surrounding athletic storytelling. Charyn's book definitely does precisely this: as he digs into the life of this silent hero, he outlines the history of the game and how it embodies a shared American legacy.
To quote former New York Governor Mario Cuomo in Ken Burns's landmark documentary:
"The idea of community, the idea of coming together, we are still not good at that in this country. () Baseball you keep doing that all the time. You can't win it alone. You can be the best pitcher in baseball, but someone has to give you a run to win the game. It is a community activity. You need all 9 people helping one another. I love bunt play. I love the idea of the bunt, I love the idea of the sacrifice: giving yourself up for the good of the whole. That's Jeremiah. You find your own individual fulfillment in the success of the community. The Bible tries to do that and didn't teach you. Baseball did."
Joe DiMaggio, potrait de l'artiste en joueur de baseball, trans. from the English by Marc Chénetier, éditions du sous-sol
Tags
éditions du sous-sol
Jerome Charyn
Joe DiMaggio
Kent Burns
Marilyn Monroe
Mario Cuomo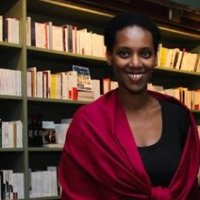 Favorite Genres:
children books
,
literary fiction
,
narrative nonfiction
,
Poetry
,
theater
After almost two decades of working in publishing, and a few round trips between Paris and New York, Miriam has decided to settle down at Albertine to do what she enjoys most: recommending books she loves. Somehow this also includes taking bizarre pictures for Albertine's social media outlets.