Il faut tenter de vivre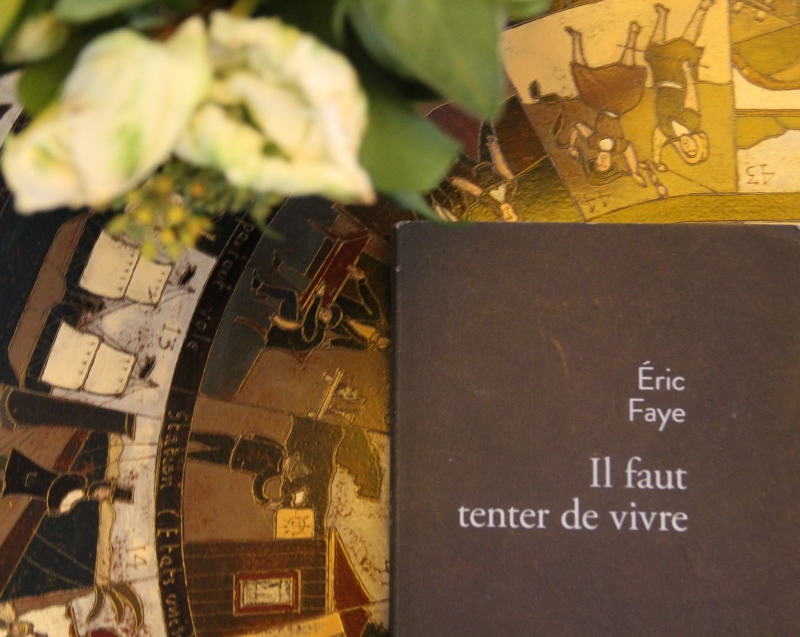 "I believe that sometimes life is less a matter of clarity than of opacity. How is it that for some of us, this opacity never really clears out?" wonders Eric Faye within the first pages of Il faut tenter de vivre, his new novel about a woman who became famous in the '80s for ripping off bachelors seeking marital love through newspaper ads.
Faye acknowledges a slight deception when he eventually got to meet Sandrine Broussard. The young woman is a far cry from the sulfurous and whimsical creature whom he had imagined. Born in a working class family in the North of France, Sandrine dreamed of looking like the pop singer Sylvie Vartan — a dream that will later cost her a small fortune in cosmetic surgery. Married young, Sandrine was soon bored of her conjugal life devoid of any pleasure or prospects. Obsessed with becoming rich fast without working, Sandrine convinced her boyfriend of the time to participate in the swindle she had carefully planned. "She beat men on their own territory, with an equivocal sense of lawfulness. Had she turned to sociology, she would have accumulated some fascinating material — enough to open a vast museum devoted to man's loneliness," notes Faye.
Il faut tenter de vivre is not only an engrossing portrait of a woman who has become a master at "not being her own self," but also the compelling account of a fascination between a writer and his muse, and their mysterious connection.
Il faut tenter de vivre, a novel by Eric Faye, Stock