Have Mercy On Us All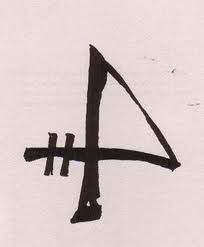 Have Mercy On Us All
One of the most guarded secrets in French contemporary literature is that France has some of the best–if not the best–crime writers at work today. Forget Scandinavia. If you are looking for  good, dark, and gripping crime fiction, France has a long line of authors waiting to make your acquaintance.
Case in point: Fred Vargas.
Fred Vargas is one of France's most acclaimed authors; and whenever one of her books is released, it is generally met with great Gaullic fanfare (and even greater sales figures). She is moody and sombre–occasionally hilarious, always smart. My favorite of hers, Have Mercy On Us All, is a perfect example of her talents, standing out among her body of work thanks to its delightfully ghoulish plot. Mysterious backwards 4s are rapidly appearing around modern-day Paris; and at the moment Inspector Adamsberg realizes that these backwards 4s are actually fourteenth-century talismans against the Plague, people start being found dead in their apartments. Given what I've told you, I think you can probably guess what has knocked them off.
Who has released the Plague? Has the Black Death made its way into our time? Will Inspector Adamsberg be able to stop it from spreading?
I advise you, dear reader, to find out before it's too late.
Have Mercy On Us All, a novel by Fred Vargas, translated from the French by David Bellos, Simon and Schuster
Tags
David Bellos
Fred Vargas
French Crime Fiction
Have Mercy on Us All
Paris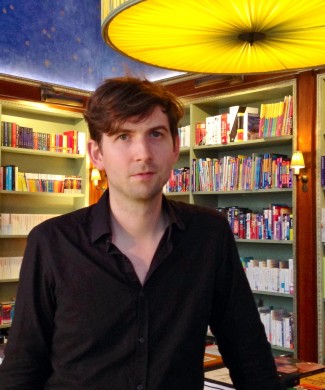 Favorite Genres:
Fiction
,
Music
,
Philosophy
,
Poetry
,
Sciences
,
Originally from Indiana, Adam Hocker has spent his life travelling and working with books. After having taught English in China, he started working at Farrar, Straus and Giroux as their Sales and Marketing Associate. He then lived in Paris for four years, working as a translator and editor for institutions such as the Sorbonne and Éditions du Seuil. A seasoned bookseller, as well as a great lover of literature, philosophy, and music, Adam is delighted to be joining Albertine as their new bookseller and English language buyer.