Happy are the Happy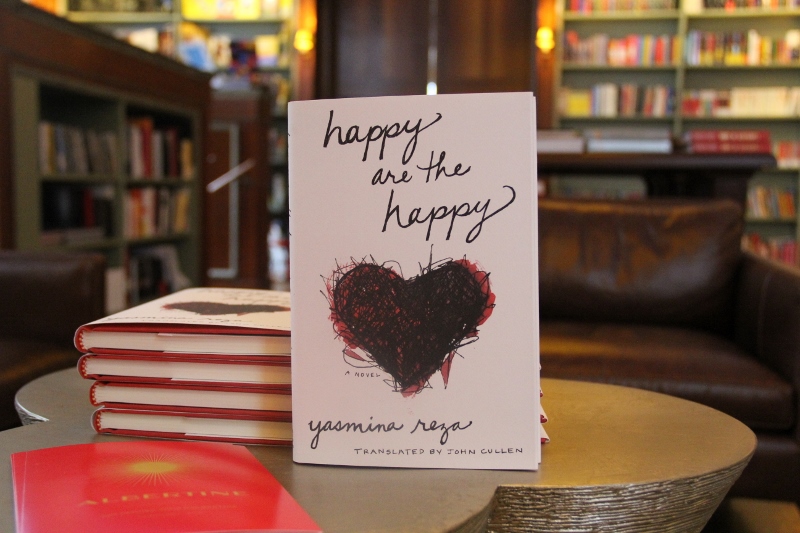 Happy are the Happy
"Happy are the loved ones and the lovers and those who can do without love. Happy are the happy." –  Jorge Luis Borges
In Happy are the Happy, Yasmina Reza paints with grace, delightful wit, and remarkable sharpness the small tragedies of familial life. In a supermarket, one couple fights over a piece of cheese. Another couple becomes increasingly worried about their son who is obsessed Céline Dion and starts dressing and singing like her. Over the course of a bridge game, a man – overwhelmed with anger at his partner – swallows a bridge card.
In these narratives, wars rage and relationship power dynamics spin out of control. Through masterly crafted monologues, Yasmina Reza brilliantly portrays the dismay of characters coping with the cruelty of life.
Happy are the Happy, a novel, Other Press, translated by John Cullen, 2015
Tags
Contemporary French Literature
John Cullen
Jorge Luis Borges
Novel
Yasmina Reza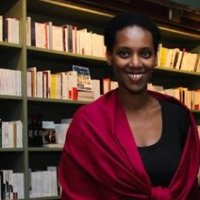 Favorite Genres:
children books
,
literary fiction
,
narrative nonfiction
,
Poetry
,
theater
After almost two decades of working in publishing, and a few round trips between Paris and New York, Miriam has decided to settle down at Albertine to do what she enjoys most: recommending books she loves. Somehow this also includes taking bizarre pictures for Albertine's social media outlets.
Get the Book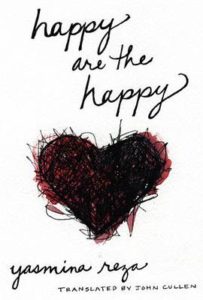 en
Publisher:
Other Press (NY)
Format:
Hardback
Language:
English
Publication Date:
January 27, 2015
1 novel. 18 people. 18 lives. Infinite combinations: families and friends, colleagues and patients, lovers and mourners...But sometimes a crowd is the loneliest place to be. This is an award-winning...
Read more
Our price:

$23.67

Available for in-store purchase