Freeman's Family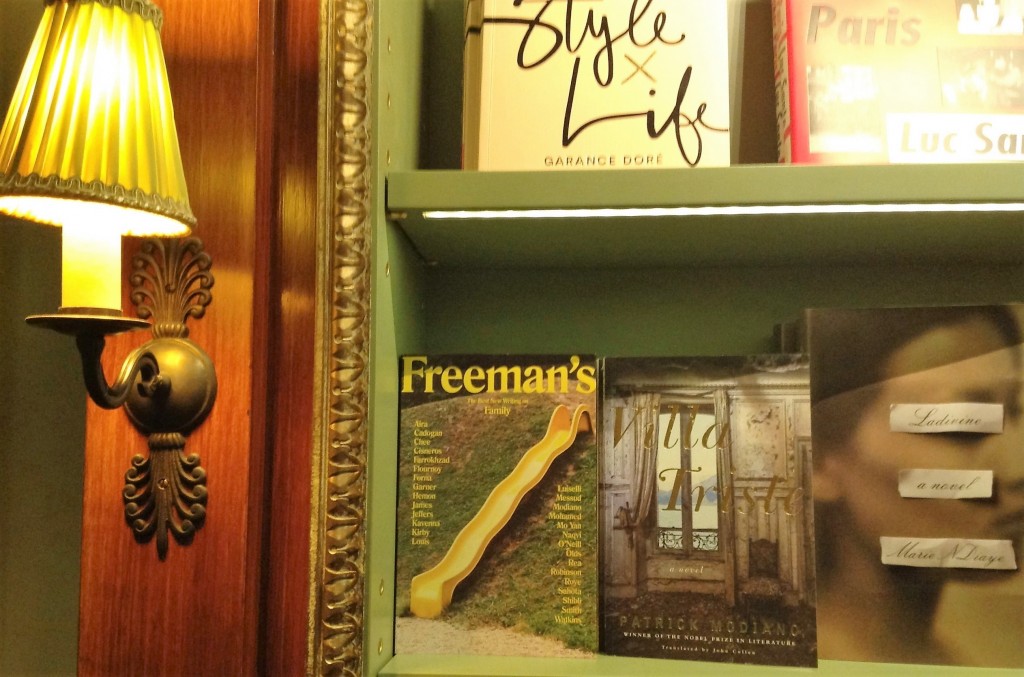 Freeman's Family
Before we all rush to get our hands on the new releases of the fall, I'd like to bring to your attention a gem of a literary review: Freeman's, whose second issue is devoted to the notion of Family.
Its director, John Freeman, is an Executive Editor at Lit Hub, a former Editor-in-Chief at Granta, and a former president of the National Book Critics Circle. With such a pedigree, Freeman's could have been an extended version of the fiction page of the New Yorker. But John had a more ambitious—and less obvious—project in mind: a literary review that would be home to the best in new international writing. A magazine where the table of contents would feature well known writers (Lydia Davis, Marlon James, Claire Messud, Mo Yan…) together with less familiar writers (H. M. Naqvi, Athena Farrokhzad) or debut writers (Amanda Rea) from all over the world.
How do you do that when you only speak English? By traveling extensively, unleashing your curiosity, and asking everyone around you: who should I read? Freeman's is a literary review that speaks to the reader's nosiness and expands his/her world. As John explains in an interview in The Rumpus:
"We're often undersold, at least in this country, on our curiosity. Our news is presented almost exclusively nationally; our books are presented to us as if we don't care about the rest of the world, and so little is translated. I thought, why not assume that everyone is very curious? That's the way I've begun to read, simply because it's more interesting if you're reading books from outside the United States as well as inside. It makes the books coming from within the United States even more interesting. And you can see their contours better if you're reading books from Indonesia and Japan and China and the Middle East at the same time, because you see more clearly the narratives that are unspoken within the larger dramas of the characters."
What defines a family? Is it sharing the same name, blood, memories? Going together through a series of rough hardships together? The texts in this collection go far beyond these obvious answers, while challenging our conception of that notion.
Edouard Louis (whose masterful debut Finishing Off Eddy Bellegueule will come next Spring with FSG) recounts in a few pages of startling violence how—out of revenge towards his mother—he sparked a fight between his father and brother. "The family is a curse, and like all curses it arouses passions in you that are not your own."
In an extract from his forthcoming novel, Little Jewell (Yales University Press), Patrick Modiano evokes the loneliness of a little girl and how it brings back memories of the narrator's own loveless childhood. Garnette Cadogan reflects on the journey that got him to finally accept his name because of "who used it…and imbued it with honor and affection."
Valeria Luiselli remembers, in a heart wrenching essay, how the fact that the US postal service had lost her green card led her to become involved with the American Immigration Lawyers Association as a translator for immigrant minors seeking asylum.
And Aleksandar Hemon tells the tragic story of his Uncle Julius—a devoted communist until the end of his life despite a decade spent in a Stalin's gulag. After his final encounter with Olga, Julius's wife, whose violent antisemitism has just been revealed to him, Hemon writes: "My heart sank at the fact that nothing seemed to have been learned from the horrific experience; the agony did not lead to wisdom, no knowledge, nor grasp of history."
So what makes a family? Stories. As Freeman writes in his introduction:
"Stories are as important to family life as food and shelter. A family without stories is no longer a family… To write is to narrate experience, to describe how it feels to tell how it was lived, to say who was there. In other words, it is to treat the reader as an extended member of one's family, the one—as humans—to which we all belong."
Freeman's Family, edited by John Freeman, Grove Press
Tags
Aleksandar Hemon
Edouard Louis
Garnette Cadogan
John Freeman
Patrick Modiano
Valeria Luiselli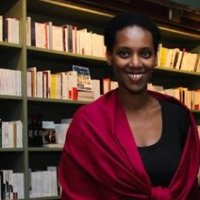 Favorite Genres:
children books
,
literary fiction
,
narrative nonfiction
,
Poetry
,
theater
After almost two decades of working in publishing, and a few round trips between Paris and New York, Miriam has decided to settle down at Albertine to do what she enjoys most: recommending books she loves. Somehow this also includes taking bizarre pictures for Albertine's social media outlets.