Feux Rouges / Red Lights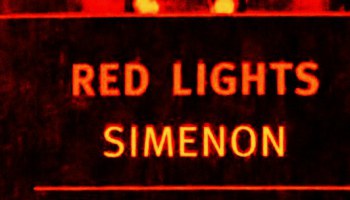 Feux Rouges / Red Lights
Georges Simenon wrote nearly 200 novels in his lifetime, which is astoundingly prolific and impressive, but which also makes knowing where to start somewhat challenging. Some swear by the Inspector Maigret novels, but I think some of his best books are the stand-alone works; they tend to be a bit darker, a bit more philosophical in an abstract way. Coupled with his easy way with words and careful plotting and dialog, these romans dur make for obsessive reading.
Feux rouges (Red Lights) is a special case because it takes place in America, beginning in New York City on the long Labor Day weekend, where a couple is setting out for Maine to visit their children. The husband, frustrated with traffic, stops for a drink. Then another. His wife gets furious and abandons him, and he retaliates by picking up quite possibly the worst imaginable hitchhiker…
Reminiscent of David Goodis's The Wounded and the Slain, this book is as intense as they come. Simenon isn't the type to hide tricks up his sleeves to deliver a twist at the end; instead he lays everything at your feet, letting you in on the horror as it unfolds, waiting for what you're sure will be an unhappy ending, but which you can't help wishing for. The beauty, then is, maintaining that balance, and no one does it like Simenon.
Feux rouges, Le Livre de Poche
Red Lights, translated by Norman Denny, New York Review of Books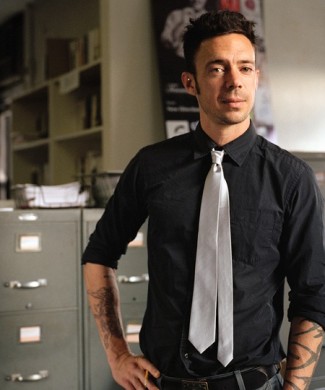 Favorite Genres:
Crime
,
literary fiction
,
Philosophy
,
Poetry
Tom Roberge grew up in Connecticut and has lived in New York since 2001. In that time he's worked at McNally Jackson Booksellers, the literary magazine 'A Public Space', and the book publishers Penguin Books and New Directions. He is co-host - along with Open Letter's Chad Post - of the Three Percent Podcast.
Get the Book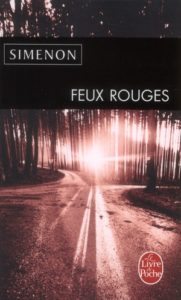 fr
Publisher:
LGF
Format:
Paperback / softback
Language:
French
Publication Date:
07 Décembre 2005
feux rouges Il appelait ça entrer dans le tunnel, une expression à lui, pour son usage personnel, qu'il n'employait avec personne, à plus forte raison pas avec sa femme. Il savait exactement ce que cela...
Read more