Et rien d'autre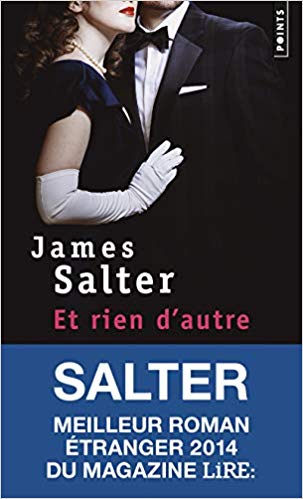 If you don't want to read about white, privileged, post-war America–not that there is anything wrong with that–I'd recommend you skip this note altogether.
Through tracing the arc of a man's life, All That Is (Et rien d'autre) chronicles the end of an era in book publishing, when the business was mostly a gentleman's pursuit—amateur, clubbish, waspy, and above all, male. It opens near the end of World War II, when Philip Bowman, then a junior naval officer on his way to Japan, faces kamikaze assaults from the Japanese navy.
This episode will follow our hero for life, engraining in him a desire for high adrenaline rushes that he will experience again only in the company of a handful of women.
Raised by a divorced mother, Philip outgrows his native middle class to become a respected editor in the glamourous New York publishing world, moving from one love story to the next after a failed first marriage.
I find it quite impossible to resist the powerful charm of Salter's pristine sentences–his fluid narrative sense that jumps from Bowman's perspective to that of his in-laws, lovers, and friends; his perfect rendering of the sensuality and fullness of a summer day.
Yes, All That Is exudes nostalgia for an era where misogyny, racial, and religious discriminations were the order of the day. But how can one not be astonished by Salter's luminous prose, by how he effortlessly describes the end of an era where books used to matter in public affairs, as well as the evanescence of human life in fleeting graceful sequences.
To purchase this book, click here.
Et rien d'autre, a novel by James Salter, trans. from the English by Marc Amfreville, édition de l'Olivier
Click here to purchase this book with us.