Waiting for Bojangles by Olivier Bourdeault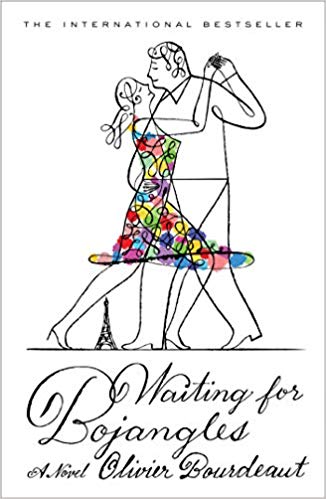 En attendant Bojangles (Waiting for Bojangles) tells the story of passionate love between Georges and Madame, his Quixotic wife, as seen through the eyes of their unique son. Every day, Georges names his wife differently, the two of them love nothing more than inventing surrealistic stories, drinking cocktails all day long, and throwing extravagant parties every night. Nina Simone's Mister Bojangles – Madame's favorite song – plays continually in their home, and their son's companion is a bird – a Damsel of Numidia called Miss Superfluous.
This dreamy childhood – where everyone invents tales, plays games, and the school never starts before 2 pm – comes to a crashing end when Madame sets the family apartment on fire. Doctors diagnose her with bipolar disorder, bordering on schizophrenia, and predict that her condition will only worsen over time. Since Madame can't fathom spending the rest of her life in a mental hospital, and Georges and their son find the prospect of life without her unbearable, they kidnap her and head towards the Spanish border on a flamboyant run. But after a brief interruption, Madame's crises resume, and reality is closing in on this irresistible trio.
En attendant Bojangles is a quite enchanting and very elegantly written debut novel that you'll devour in one sitting. Olivier Bourdeaut masterly shifts between the naive voice of a child and the more poetic, and nostalgic, of a father. The narrative abounds with poetic images that call to mind Boris Vian's Mood Indigo (L'Ecume des jours) and reaches a similar soft spot between comedy and tragedy. It's Here's a lovely and moving feel-good novel.
Waiting for Bojangles (En attendant Bojangles), a debut novel by Olivier Bourdeaut, trans by Regan Kramer,