Eastbound by Maylis de Kerangal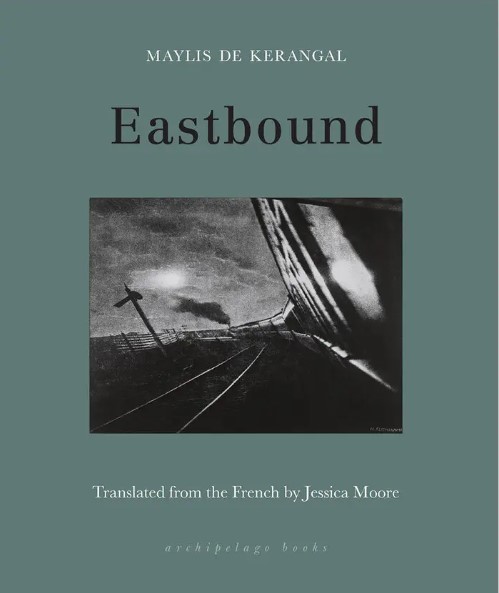 In Eastbound, Maylis de Kerangal delivers the story of a tangent to Europe's most easterly point aboard the famous Trans-Siberian Railway. Set against a backdrop of wild landscapes – from the snowy forests of Siberia to Lake Baikal – Alyosha's adventure is sublimated by the beauty that flashes through the train's windows. The young Russian is forced to board the convoy to do his military service at the other end of the Russian steppe but his only desire is to escape his destiny. In a vain attempt to flee Krasnoyarsk station, he meets Hélène, a young French woman on a quest to cross the taiga to the Far East. But there is nothing innocent about her boarding the train, as this western woman is fleeing from her Russian lover. Despite their ignorance of each other, she helps him to escape from the soldiers before desertion reaches the point of no return.
The author highlights a whole section of Russian culture, including the steppes and forests, the wild and poetic landscapes and the provodnitsa, the emblematic hostesses of the Trans-Siberian. Today, with the atrocities of Russia's invasion of Ukraine, it is easy to forget this Russian cultural wealth that is independent of the Kremlin. De Kerangal subtly
reminding his reader that Russia is also Tchaikovsky, Nureyev, and Anna Politkovskaya. This summer is the time to ask ourselves if we can separate the culture of a country from the political choices that shape it?
Eastbound by Maylis de Kerangal, translated from the French by Jesssica Moore, Archipelago Books
Click here to purchase that book with us