Croix de cendre by Antoine Sénanque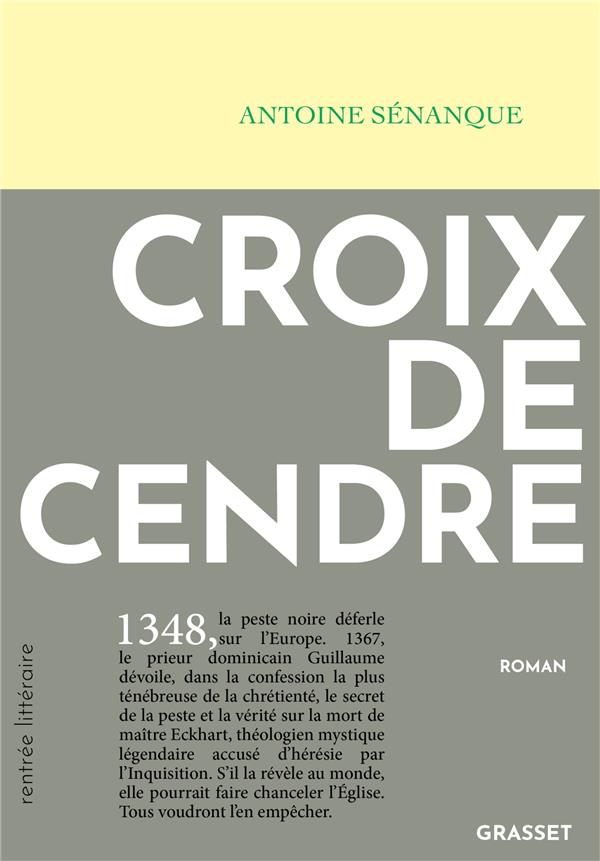 This novel explores the foggy origins of the plague during the 14th century Inquisition, through the eyes of two Dominican brothers, Antonin and Robert. 
As their Prior Guillaume begins to narrate his memories, the destiny of a famous man is revealed: that of Master Eckhart, a scholar and mystical preacher whose life and death remain enigmatic. Between trial, conspiracy and religious quest, the prior's confessions plunge his monastery in Verfeil into turmoil. 
Croix de cendre is first and foremost a historical investigation and an adventure novel set at a time when populations lived under the threat of epidemics and ordeals. Antoine Sénanque perfectly blends the reconstruction of this troubled period in Europe with the portrayal of real actors and witnesses. 
It is also a philosophical text that echoes the effervescence of theological debate in the universities and monasteries of the time.  
The author blends these different genres with rare virtuosity. In a remarkable style, Sénanque reveals a poignant story, a quest for truth from which emerges a strong desire for justice and fraternity.
All in all, a brilliantly written and complete novel!
Click here to purchase this book with us