Cornebidouille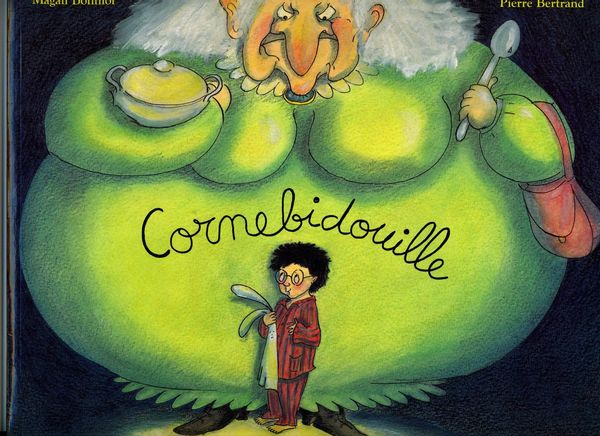 Cornebidouille
When he was a kid, Pierre refused to eat his soup. And this attitude created lots of problems. Pierre's father warned against the Cornebidouille witch, who goes after such picky children. Cornebidouille was so scary, he said, that after her visit, children would eat anything on their plate without a single complaint. Then, one day, Cornebidouille pays Pierre a visit…
This is a pertinent and beautifully illustrated homage to the power of children that is certain to win over both kids and parents!
Miriam
Cornebidouille by Pierre Bertrand and Magali Bonniol, collection lutin poche de l'Ecole des loisirs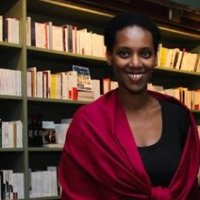 Favorite Genres:
children books
,
literary fiction
,
narrative nonfiction
,
Poetry
,
theater
After almost two decades of working in publishing, and a few round trips between Paris and New York, Miriam has decided to settle down at Albertine to do what she enjoys most: recommending books she loves. Somehow this also includes taking bizarre pictures for Albertine's social media outlets.
Get the Book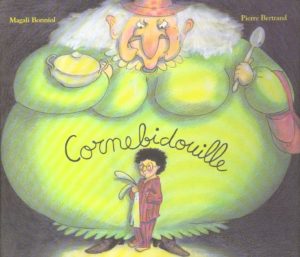 fr
Publisher:
ECOLE DES LOISIRS
Format:
Book
Language:
French
Dimensions:
251 mm x 305 mm x 9 mm
Publication Date:
28 Octobre 2003
Quand il était petit, Pierre ne voulait pas manger sa soupe. «Tu sais ce qui arrive aux petits garçons qui ne veulent pas manger leur soupe?» lui disait son père, «Eh bien, à minuit, la sorcière...
Read more