Compass by Mathias Énard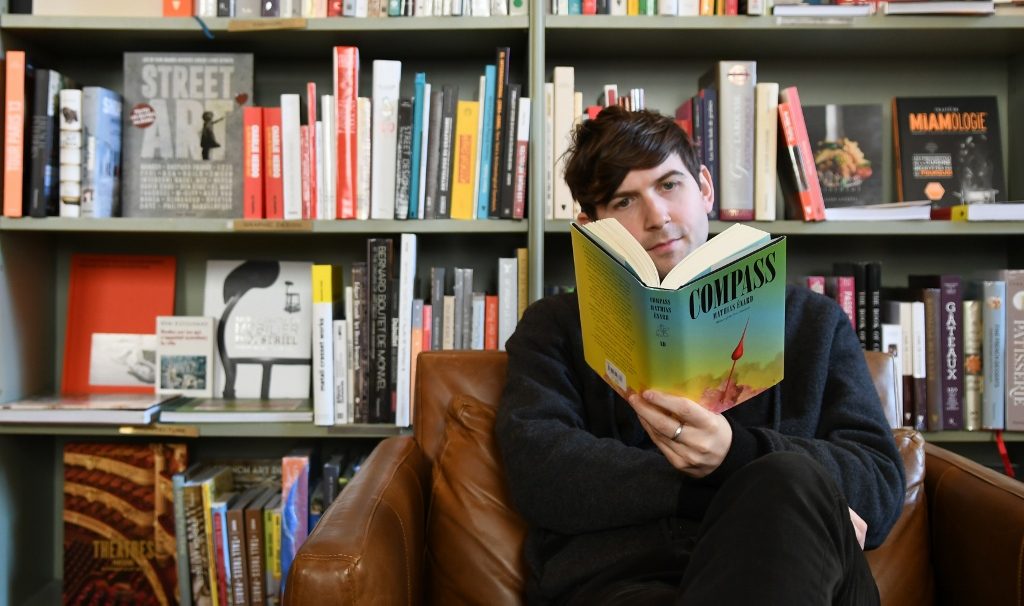 Winner of the 2015 Prix Goncourt.

Compass, a dazzling and intricate novel by Mathias Enard, portrays the meandering reflections of a Viennese musicologist as he passes a sleepless night. His journeys to Istanbul, Damascus, and Aleppo, his passion for music and history, as well as his great and unrequited love for a brilliant French scholar, all weave together into a beguiling tapestry that stimulates and rewards those who are up for the challenge.
Filled with stories and anecdotes about historical figures and artists ranging from Balzac to Agatha Christie, Compass strives to open up and connect the West to the East and vice versa, bringing the reader into close contact with regions of the world now facing severe hardship and cultural and socio-economic stigma. In a masterful and oblique sleight of hand, Enard depicts the richness of cities like Palmyra, instilling in the reader an intense desire to see and share in all of the wonders on the page. And then of course, the terrible moment of realization that Palmyra is gone, that Aleppo has been leveled, suddenly resounds and we all come away with a deeper sense of the tragedy at play at this very second.
As someone who loves to learn while reading, I found myself sitting with a notebook by my side as I went through Compass–jotting down the names of figures and places of which I was not aware, and plowing through page after page of Wikipedia entries on names like Annemarie Schwarzenbach and Sadegh Hedayat. (If you don't know them, look them up!). As such, I cannot recommend this book highly enough and am delighted to see it on the Albertine Prize shortlist.
Compass, a novel by Mathias Enard, translated from the French by Charlotte Mandell, New Directions.
Adam Hocker on Compass by Mathias Énard