Citizen: Ballade américaine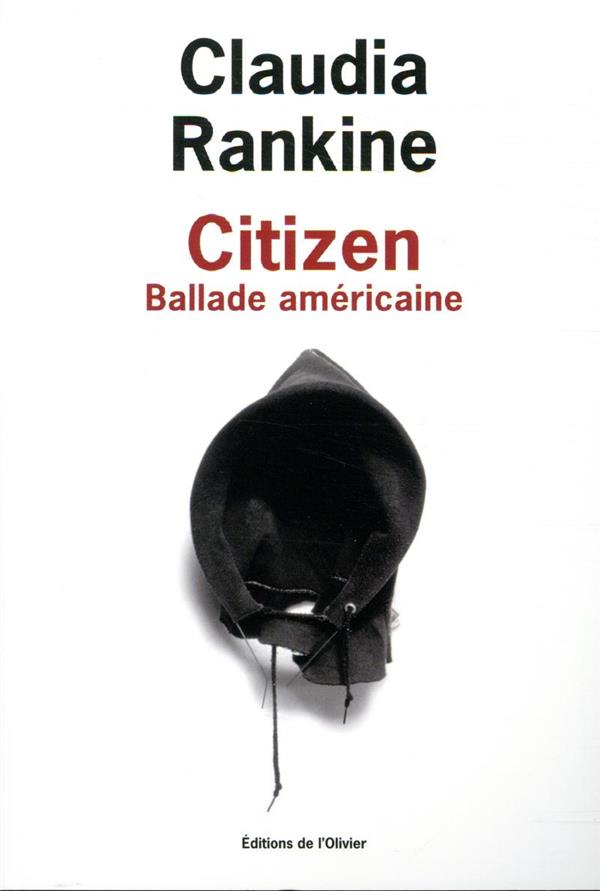 Overruling the limits of traditional literary categories, Citizen: An American Lyric was the first book in the 40 year history of the National Book Critics Circle Awards to compete both in its poetry and criticism categories.
Citizen is many things at once: a collection of anecdotes, a poetry book, an extended piece of criticism, and a multi-media presentation—all remarkably designed by Rankine's husband, the photographer John Lucas. All of these vignettes expose her experience as a black woman, a poet, and an esteemed professor.
In these pages, Rankine recounts mounting racial aggressions in ongoing encounters in twenty-first-century daily life and in the media. Some of these encounters are mere slights, perhaps even just slips of the tongue; while others are intentional offenses in the classroom, at the supermarket, at home, on the tennis court with Serena Williams and the soccer field with Zinedine Zidane, online, on TV—everywhere, all of the time. The accumulative stress from these incidents come to bear on a person's ability to speak, perform, and stay alive.
The result is rageful and justified, a true and powerful book: a collection of poems in the form of a protest – or maybe the other way around. As Jeffrey Shotts, Graywolf Executive Editor said in an interview to the Washington Post: " 'Citizen' is that very rare book that can focus with precision and honesty about race in a way we haven't seen before. It compels both the wider reader and the critical reader. It is poetry, it is essay, it is autobiography, it is cultural criticism, it is illustrated text."
Citizen: An American Lyric, a collection by Claudia Rankine, translated from the English (US) by Nicolas Pesques, éditions de l'Olivier.