Boulevard de Yougoslavie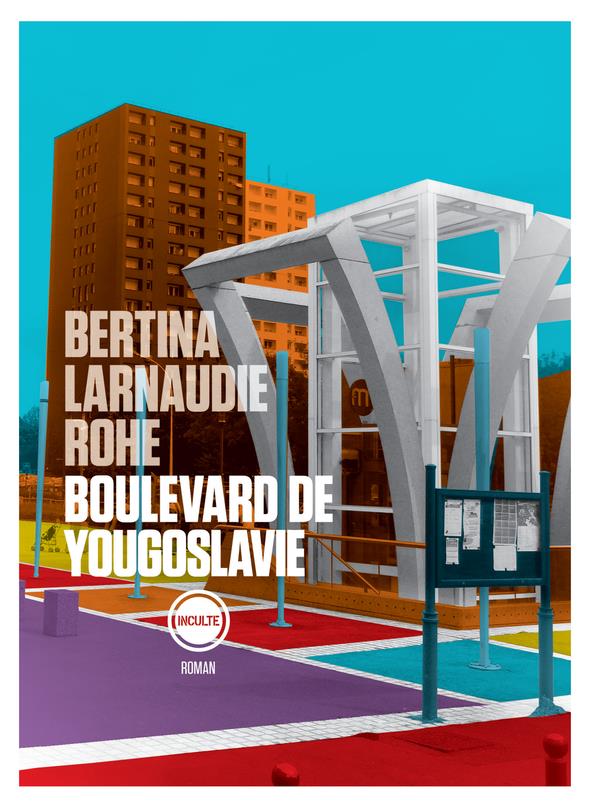 Arno Bertina, Mathieu Larnaudie, and Olivier Rohé have had a taste for collective writing ever since they collaborated together in the magazine Inculte beside Maylis de Kérangal, Mathias Enard, Hélène Gaudy, Alexandre Civico, Claro, Nicolas Richard, and many others. If the magazine has since changed into a publishing house that releases books–both French and foreign–these have the same quality in common of surprising the reader, of taking them off the well-walked trail of contemporary fiction.
Written by three authors, Boulevard de Yougoslavie discusses the renovation of a neighborhood in Rennes. The unusual thing at play is that everyone who lives there has something to say about it. On the south side of Rennes, Le Blosne, built in the 1960s, has 17,000 inhabitants who protested against the proposition of renovating the urban area and what was put forth by Youcef Bouras, the urbanist architect hired by the mayor's office. To the general surprise of everyone, the mayor's office decided to listen to the residents; and Boulevard de Yougoslavie is nothing less than a fictional account of the dialogue that actually took place between the residents, Youcef and his office, and the mayor and his representatives.
As we read through the chapters, where the vision of Youcef and that of the residents alternates in turn, a vision of the suburbs emerges that is a thousand miles away from the stereotypes propagated by the media–one that is full of people from diverse and varied backgrounds who are capable of meeting together, of having a dialogue, and of working together towards a common future. And if this portrait of this neighborhood comes off as overly euphoric, it is because this is indeed a success story–one that bears witness to the political sense, collective intelligence, and humanity of these residents and of all potential neighbors.
Boulevard de Yougoslavie, by Arno Bertina, Mathieu Larnaudie, and Olivier Rohé, Inculte.
Click here to buy this book with us
Interested in learning more?
Listen to the very informative interview by Thierry Guichard (Matricule des Anges) with Arno Bertina, Mathieu Larnaudie, and Olivier Rohé which took place at Le Printemps du Livre de Grenoble.
Read the article by Christian Rosset that appeared in Diacritik