Avant que j'oublie by Anne Pauly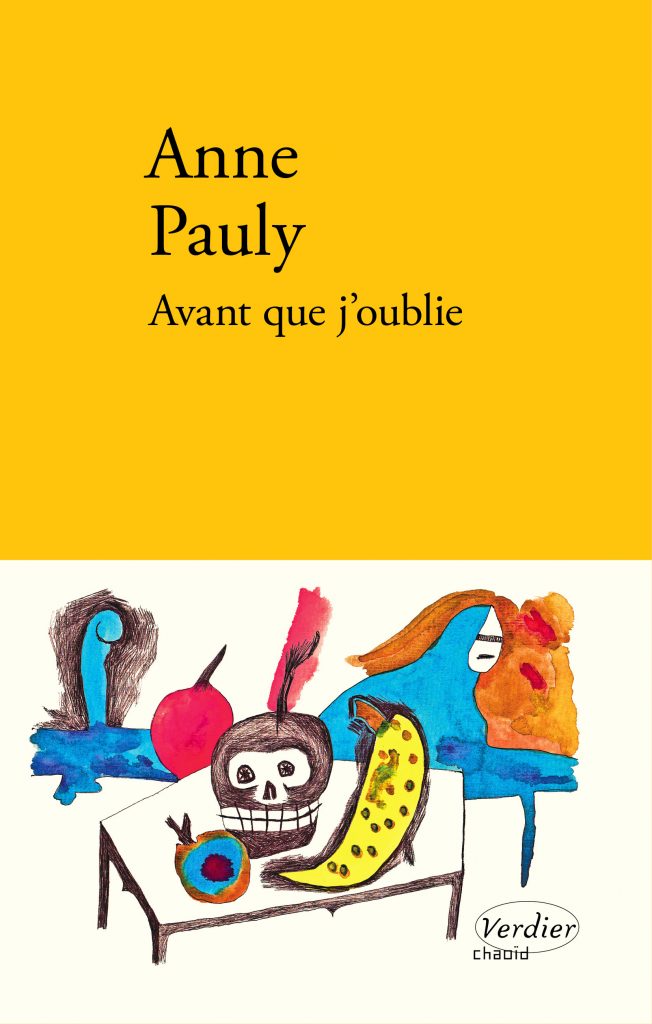 Novels that are about easy subjects bore me. If you find yourself writing a novel about writing a novel in Brooklyn, you have to wonder what exactly you are trying to contribute to the cultural dialogue as a whole. And so it was that I was immediately attracted to Anne Pauly's debut novel Avant que j'oublie; because unlike the vast swathes of recently graduated MFAers, she is tackling a truly complex subject that is almost impossible to pin down: grief.
Rich in complexity, universal in experience, and shapeless in form, grief is a theme that requires powerful artistic skill to describe and express without slipping into histrionics or sentimentality. And in her powerful almost real-time confessional tone, Anne Pauly confronts it head-on. While grappling with the news of his death, Pauly's narrator describes her father's complexity–his alcoholism and nihilism as well as the suprising depth of his reading habits and intellectualism–while going through his house and making his final arrangements.
A sensitive work that is rich in insight and full of humor, Avant que j'oublie is a powerful addition to that small modern canon of grief-focused literature which includes Grief is the Thing With Feathers and H is for Hawk.
Avant que j'oublie by Anne Pauly (éditions Verdier)