Au Paradis je demeure, by Attica Locke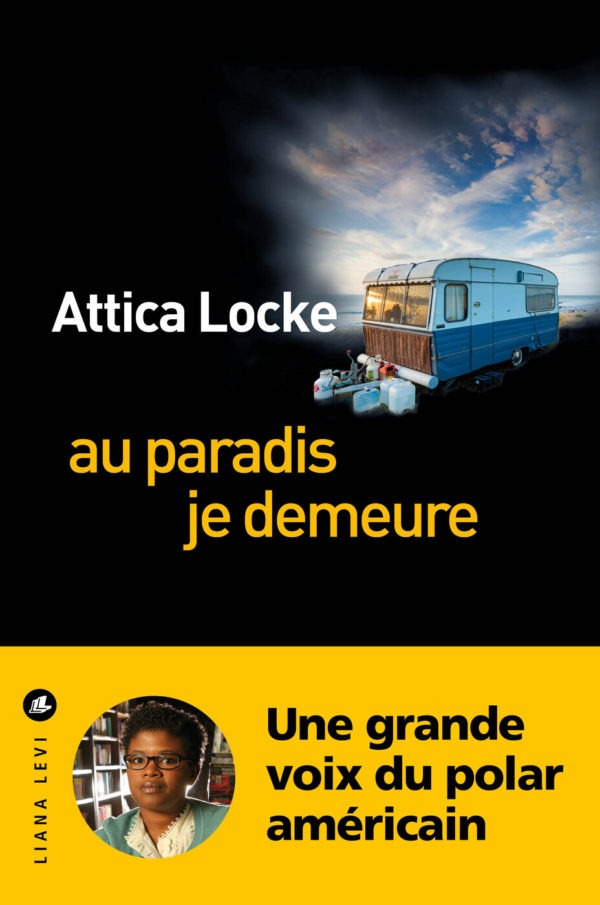 Subtlety and complexity should be Attica Locke's middle names. Au paradis, je demeure, her new novel just out in France (Liana Lévi, trans. by Anne Rabinovitch) is a follow-up to Bluebird, Bluebird, and if you haven't read the previous one, don't worry, Attica will fill you in in no time.
On the Texas side of Lake Caddo, nine-year-old Levi King has disappeared. Since the child is the last in line in a family of vocal white supremacists, Ranger Darren Matthew might have remained oblivious to his case. Except that Bill King, the boy's father who's already in prison, could significantly help Darren if Bill happened to confess to the murder of a member of the Aryan Brotherhood of Texas (ABT) for which Darren and his friend are still suspected. With this in mind, Darren is compelled to find out what happened to the kid.
While Levi's sister and his mother, Marnie, are frantic, Marnie's boyfriend and Levi's grandmother seem mostly undeterred. Even more so, the pair don't spare any efforts to put (and keep) police onto the trail of Leroy Page, an old African American who owns the land on Hopetown, a small settlement on the lake that sheltered generations of freed slaves and their families…
With her usual dexterity, Attica Locke intertwines these narrative threads and keeps us on our toes, wanting for more. In Darren's professional and personal lives, the lines between right and wrong blur a bit more as the novel progresses and our hero swallows cocktails of love and pain, one after the other.
Just like in Bluebird, Bluebird, land and its history play a central role in this breath-cutting story, as do America's confusion over race, and the issue of forgiveness. Locke is far too intelligent to give away too many clues, and we're left to interpret her tapestry for ourselves, shaded by the colors that paint her novels, here a darker blue, one step closer to despair.
Au Paradis, je demeure, a novel by Attica Locke, published by Liana Lévi.
Click here to purchase the book with us.