Atteindre l'aube by Diglee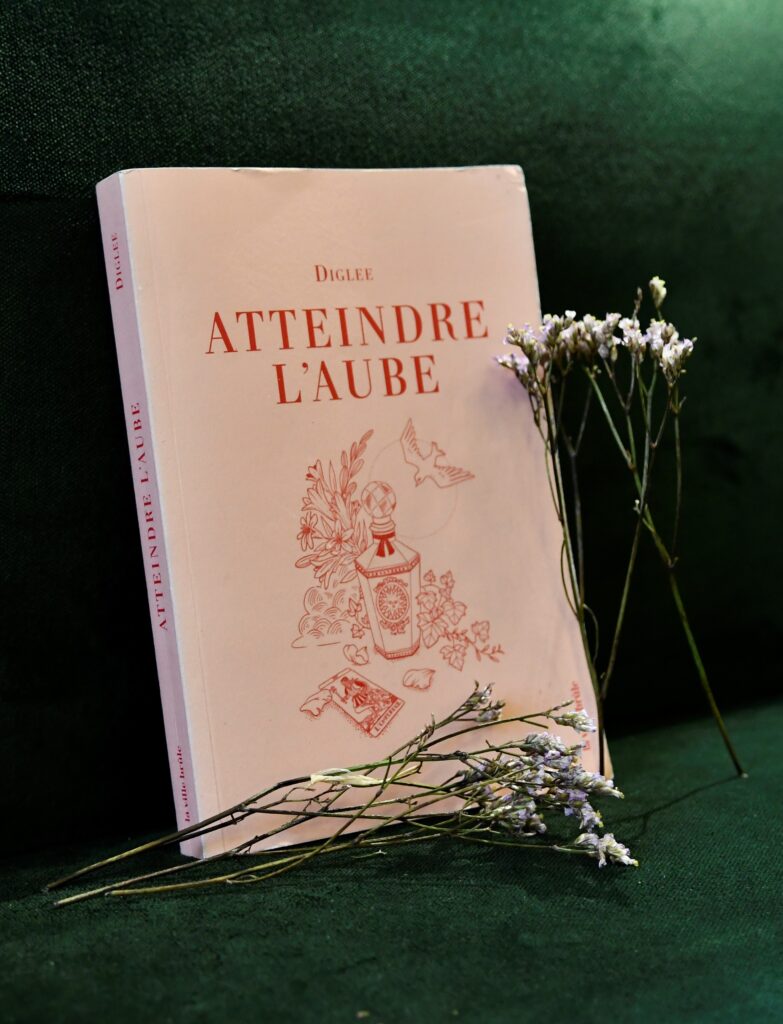 If, in her first novel Ressac, Maureen Wingrove alias Diglee honored the unknown women she met by chance during a retreat in a Breton abbey, she explores the destinies of women within her family, in her second novel. She tells the story of a lineage, and brings out a flamboyant, contradictory character: her great aunt Georgie, a woman who kept her life a mystery.
With this woman's death, Diglee finds herself immersed in the photographs, letters, recordings, and memories that bear witness to unspoken and the secrets. In the process, the novelist attempts to retrace Georgie's history, and her own at the same time, as her influence and adoration for this aunt have infused her relationships, her unbridled pursuit of passion, her taste for antres cluttered with various collections.
Diglee takes a fresh look at her genealogy. Relationships with men —husbands, fathers, and lovers— are examined, revealing the transmission of fears and wounds that sometimes occur between generations. Atteindre l'aube is above all a quest, a call to lift the veil on an existence that is out of step with the expectations of 20th-century French society.
In this fragmented, poetic novel, Diglee puts into words everything she has deciphered and fantasized about this charismatic, admired figure.  At the heart of this book, the underlying links between these women emerge, the wounds passed on, and the refrain recited repeatedly that goes back to the roots for each of them: "Father, Passion, Destruction." In short, Diglee traces the family's journey in a feminist but also mystical light, where coincidence proves a sense of belonging.
Atteindre l'aube by Diglee, éditions La Ville Brûle.
Click here to purchase this book with us.