Apocalypse Baby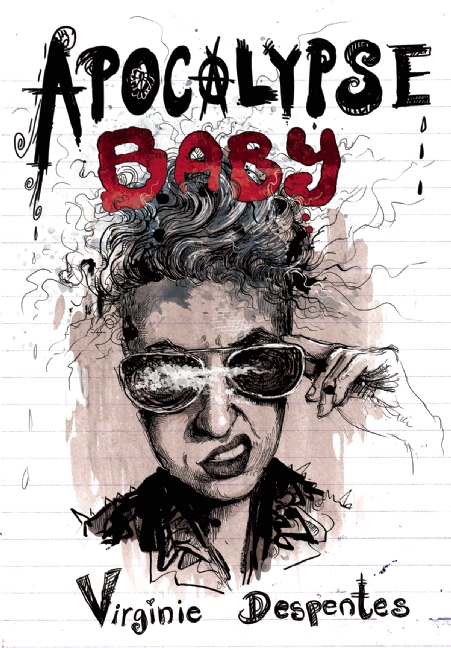 Apocalypse Baby
If you've read any of Despentes's earlier books (King Kong Theory, Baise Moi), you will love this. If you've never read her but love a sprawling and yet fast-paced buddy cop sort of neo-noir that upends the genre even as it wallows in its powers of seduction, you will love this. Everyone will love this.
A teenage girl in Paris goes missing. Slips her tail and vanishes. That tail — a hapless, mousy private investigator — is then teamed up with a woman known only as the Hyena, a legendary private investigator herself but with an outsized personality and habits to match, and off they go. They talk to family members, friends, activists, rock stars, criminals, and even a nun, covering ground in two countries as they try to find the girl, fearing the worst and yet eternally hopeful.
The result is a novel unlike any other by an author unlike any other; Apocalypse Baby is a brutal portrait of contemporary society and its failures to deliver on any of the promises its been making, especially to its youth and the recently empowered (i.e. women and minorities).
Apocalypse Baby, Virginie Despentes, translated by Sian Reynolds, Feministe Press, 2015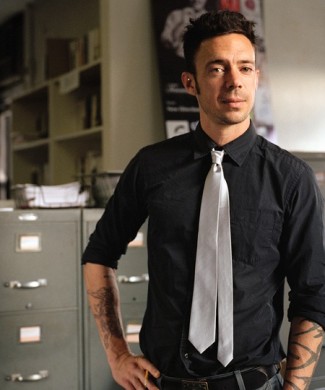 Favorite Genres:
Crime
,
literary fiction
,
Philosophy
,
Poetry
Tom Roberge grew up in Connecticut and has lived in New York since 2001. In that time he's worked at McNally Jackson Booksellers, the literary magazine 'A Public Space', and the book publishers Penguin Books and New Directions. He is co-host - along with Open Letter's Chad Post - of the Three Percent Podcast.
Get the Book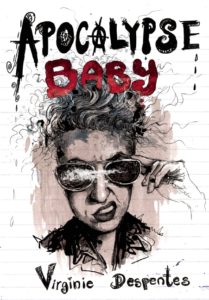 en
Publisher:
Feminist Press
Format:
Paperback / softback
Language:
English
Publication Date:
March 31, 2015
Our price:

$17.95

Available for in-store purchase
Get the Book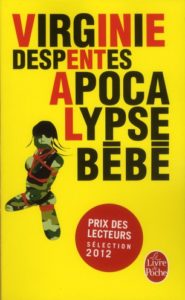 fr
Publisher:
Librairie generale francaise
Format:
Paperback / softback
Language:
French
Publication Date:
23 Février 2012
Valentine a disparu... Qui la cherche vraiment ? Entre satire sociale, polar contemporain et romance lesbienne, le nouveau roman de Virginie Despentes est un road-book qui promène le lecteur entre Paris et...
Read more
Our price:

$10.67

Available for in-store purchase