Another Brooklyn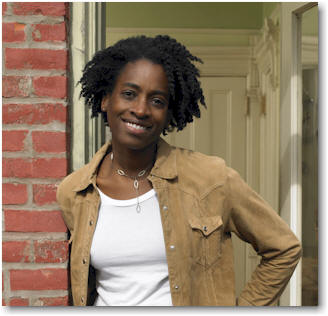 Another Brooklyn
It's more than time that French readers start paying attention to Jacqueline Woodson. Her body of work for young adults has made her one of the most celebrated YA authors in the country, earning  her The Margaret A. Edwards Award for Lifetime Achievement  in 2010.
Woodson loves nothing like challenging her readers, old and young alike. At a time where poetry is not exactly a bestselling genre, she wrote a memoir in verse. The result? Brown Girl Dreaming won the 2014 National Book Award. And that is far from being the only prize  she has received. She has also been honored with  a Coretta Scott King Award (in 2001 for Miracle's Boys), The Poetry Foundation's Young People's Poet Laureate, and several  Newbery Honor Medals, among many other distinctions.
Another Brooklyn tells a story of grief. August looks back at her adolescence in the 1970s, two decades earlier, when she came to Brooklyn after her mother's death with her father, her younger brother, and the hope of starting a new life away from their native Tennessee. But the place they discover is one of constant unpleasant surprises and danger, far from the idyllic wealthy streets of today's Park Slope or Clinton Hill.
August's narrative walks down the line of her past – in a dream-like tone – while moving freely in and out of time, from an arresting moment of her life in Brooklyn, to a repressed memory of her childhood in Tennessee. "I know now that what is tragic isn't the moment. It is the memory," says August.
And that's precisely all the beauty of this novel – where wonder meets sorrow – and which recaptures that which escapes words, with remarkable honesty and depth.
Another Brooklyn, a novel by Jacqueline Woodson, Amistad/HarperCollins
Tags
Brown Girl Dreaming
Jacqueline Woodso
National Book Award
Newbery Honor Medals
The Margaret A. Edwards Award for Lifetime Achievement
The Poetry Foundation's Young People's Poet Laureate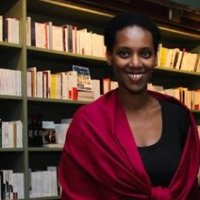 Favorite Genres:
children books
,
literary fiction
,
narrative nonfiction
,
Poetry
,
theater
After almost two decades of working in publishing, and a few round trips between Paris and New York, Miriam has decided to settle down at Albertine to do what she enjoys most: recommending books she loves. Somehow this also includes taking bizarre pictures for Albertine's social media outlets.