Amours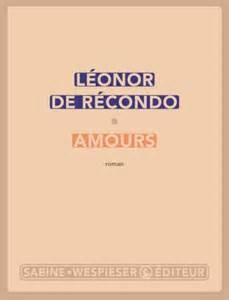 Amours
The setting is a small, bourgeois house in provincial France at the beginning of the 20th Century. Victoire lives a mundane and boring existence with Anselme, who leaves her for Celeste, the young housekeeper. When Celeste falls pregnant, Victoire swallows her pride and adopts the child. Family secret-wise, all seems safely hidden under wraps. Except…hidden love affairs transpire, but not the ones we might expect.  A stronger passion than "one might say." A subversive and universal story penned by a gorgeous writer.
Amours by Leonor de Recondo
A novel, Sabine Wespieser, 2015
Tags
20th Century
Contemporary French Literature
Novel
provincial France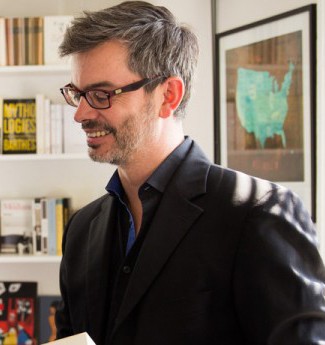 Favorite Genres:
Economics
,
Graphic Novels
,
History
,
literary fiction
,
Poetry
,
Politics
,
Sociology
When he was a child, François-Xavier always kept a book in the pocket of his jeans. However, for the first decade of his working life, he put his love of books aside to embark on a successful career in human resources. At age 34, deciding that life was too short not enjoy every moment of it, François-Xavier quit his position, moved to Toulouse, and opened his own bookstore. Six years later, while L'Autre Rive was thriving in the Pink city, François-Xavier heard that the French Embassy was looking for someone to run a future bookshop, and he moved to New York in August of 2013. The fine selection of books on display at Albertine is a reflection of his hard work.
Get the Book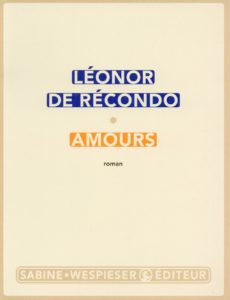 fr
Publisher:
SABINE WESPIESER
Format:
Book
Language:
French
Dimensions:
183 mm x 140 mm x 15 mm
Publication Date:
08 Janvier 2015
AMOURS. Nous sommes en 1908. Léonor de Récondo choisit le huis clos d'une maison bourgeoise, dans un bourg cossu du Cher, pour laisser s'épanouir le sentiment amoureux le plus pur - et le plus inattendu. Victoire...
Read more
Our price:

$29.93

Available for in-store purchase
François-Xavier also picked