Amour, Colère et Folie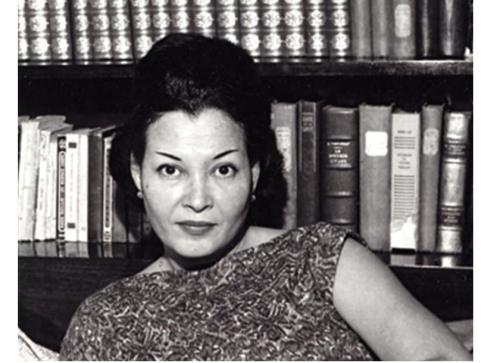 Some books come to us preceded by an aura of scandal. Their steamy fragrance attracts readers eager to uncover their dangerous secret. In the case of Amour, Colère et Folie (Love, Anger, and Madness), a splendid book by Marie Vieux Chauvet, you immediately know why. First published in 1968 by Gallimard, Amour, Colère et Folie was immediately withdrawn from all publication circuits by its author due to fears that the novel could threaten her Haiti-based family, while she, at that time, lived in exile in New York.
Amour, Colère et Folie  is not only Marie Vieux Chauvet's masterpiece, it is also the major literary work of the Duvalier's era. This trilogy is nothing less than a vibrant portrait – beaming with sensuality, frustration and rage – of the coming-to-power of Duvalier with its share of humiliation, horror, and terror. The political force of this novel is simply astonishing, mainly because the book is written out of cold rage, a rage not only aimed at Duvallier and his henchmen but at the whole Haitian society. What makes her narratives so threatening is that they resonate with the rebellion of a woman who defies all the moral, social, and political taboos. These pages are exempt from any redemption, and if readers perceive a distinction between victims and executioners, they are forced to admit that cowardice, stupidity, and monstrosity are equally divided between them.
Amour explores the conjugal inferno of three sisters, living under the same roof, and in love with the same man, a French expat who marries the second one. This claustrophobic behind-closed-doors drama is told by Claire, the oldest and darkest-skinned of the sisters. Certain that her color is a disgrace, she never married. Consumed by envy, hatred, and despair, she observes, with a great clarity, the weakness and pettiness of the inhabitants of her little provincial town. In Colère, the members of a peasant family try to annihilate their remorse at having sacrificed their oldest daughter to a lecherous man in black, to keep hold of their land. Folie, the shortest and the most lyrical of the three novellas, reveals the despair of four young poets as talented as they are idealist.
Amour, Colère et Folie is a fearless exploration of heightened sexual, social, racial, and political passions that plague Haiti, while the cruel and merciless Duvalier's army is taking over the country.
Amour, Colère et Folie by Marie Vieux Chauvet (Zulma, 2015)