All the King's Horses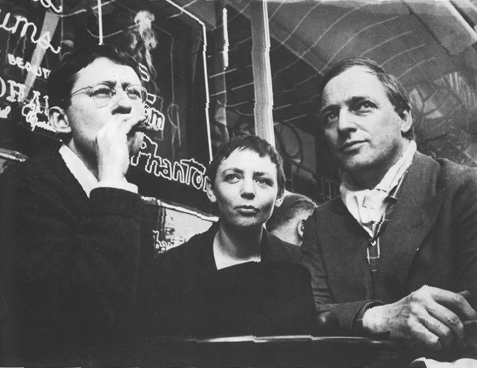 All the King's Horses
In his wonderful introduction, translator John Kelsey says that Bernstein "becomes both star and spectator of her own story. As a kind of performance, fiction is a means of putting oneself and one's problems at a distance, of getting rid of oneself. Whatever Bernstein's intentions were at the time, it is possible to read her novel as both a glamorization and a critique of the very milieu she was participating in, of her whole world."
That world was Paris in 1960, smack dab in the middle of the Situationist International. Bernstein was married to none other than Guy Debord at the time, and the Gilles character in All the King's Horses is a thinly-veiled version of the man at the center of the movement. But the book is more than autofiction: it's a sparkling, bubbling portrait of a specific time and place, full of poetic descriptions of dreamlike evenings and conversations that easily flow from absurdity to ennui and to passion; but it's also a sharp critique of Situationist ideals and the lifestyle their ideas engendered.
All The King's Horses, a novel by Michèle Bernstein, translated from the French by John Kelsey, Semiotext(e)/Native Agents.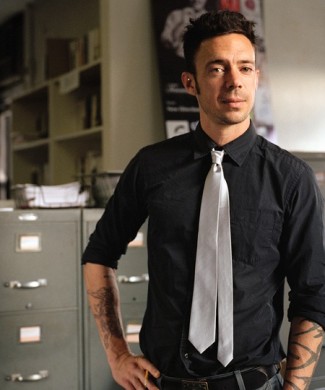 Favorite Genres:
Crime
,
literary fiction
,
Philosophy
,
Poetry
Tom Roberge grew up in Connecticut and has lived in New York since 2001. In that time he's worked at McNally Jackson Booksellers, the literary magazine 'A Public Space', and the book publishers Penguin Books and New Directions. He is co-host - along with Open Letter's Chad Post - of the Three Percent Podcast.
Get the Book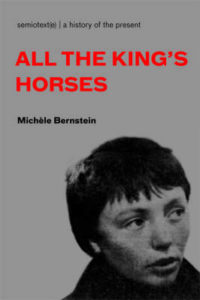 en
Publisher:
Autonomedia
Format:
Paperback / softback
Language:
English
Publication Date:
October 10, 2008
A Situationist International roman a clef, written by Guy Debord's first wife, a founder of the movement and one of its influential thinkers. "What do you do, exactly? I have no idea." "I reify," he...
Read more
Our price:

$14.95

Available for in-store purchase