Le Vieil incendie by Elisa Shua Dusapin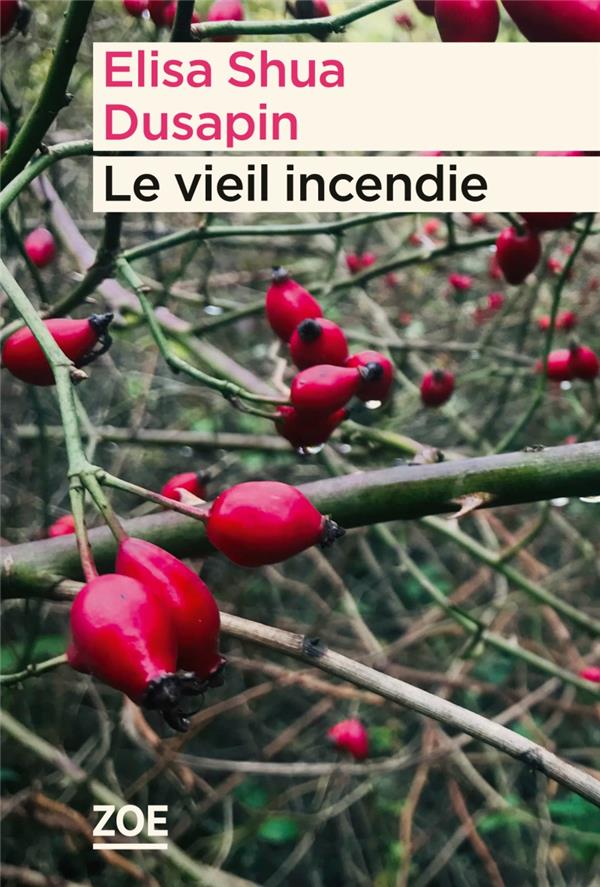 Agathe, a screenwriter living in NYC, must return to empty out her childhood home following the death of her father. She is alone with her sister Vera, who stopped talking when she was 6. Is Vera's silence a consequence of stroke? or was it her own conscious decision after their mother left the family home when they were kids, leaving them in their father's care? As the sisters pack, sift and clean, memories of their past bubble up, and they must take pains to figure out a space for each other in their present life.
Elisa Shua Dusapin explores with great insight Agathe's feeling of strange familiarity. While keeping any superficial psychology at bay, her narrative focuses on every little detail marking either change or permanency, and notes every sign of the passing of time in a house slowly invaded by plants and little creatures. In parallel, Agathe is working on a screen adaptation of Perec's W, or The Memory of Childhood, and she works hard to match repressed and vague impressions of her past with the reality of its settings.
Transformation is at the heart of the narrative, and this is revealed in a subtle yet inevitable movement. The house is bound to be demolished, and its stone will serve to renovate the dovecote. The sisters depart as they enter a new phase of their life. The novel prepares us for a change that we won't see happening, ending in suspense, with grace and an unaltered sense of mystery.
Le Vieil incendie, a novel by Elisa Shua Dusapin (winner of the 2021 National Book Award for Translated Literature), Zoé éditions.
Click here to purchase that book with us.