Watch Albertine Events on Livestream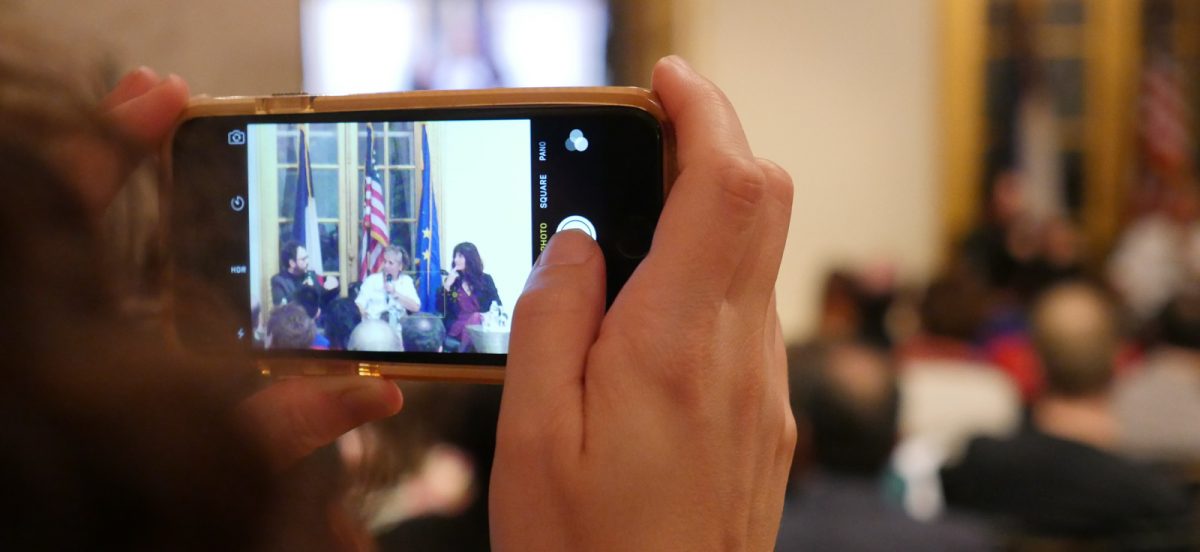 Couldn't make it to all of Albertine's events this winter? Good news: we caught many of them on Livestream, including conversations with international philosophers and artistic performances during A Night of Philosophy & Ideas; a talk with France's former Minister of Environment, Ségolène Royale; and discussions on topics ranging from African art restitution to Michel Houellebecq's Sérotonine, digital privacy, and the legacy of legendary publisher Jacques Schiffrin.
---
A Night of Philosophy and Ideas
Co-presented by the Cultural Services of the French Embassy and the Brooklyn Public Library. Filmed at the Brooklyn Public Library.
---
Ségolène Royal and Amy Davidsen in Conversation
---
Panel Discussion on African Art Restitution with Felwine Sarr and Guests
---
On Michel Houellebecq's Sérotonine
---
The Privacy Paradox | The Alliance Series
---
A Publisher in Exile, from Pléiade to Pantheon
---
 What's coming up in April?
Tune in for We, the Robots, a talk on AI in the digital era, plus a conversation with Rick Moody on Barthes and a panel on France in the World, the translation of the bestselling Histoire Mondiale de la France.