Focus: Romain Gary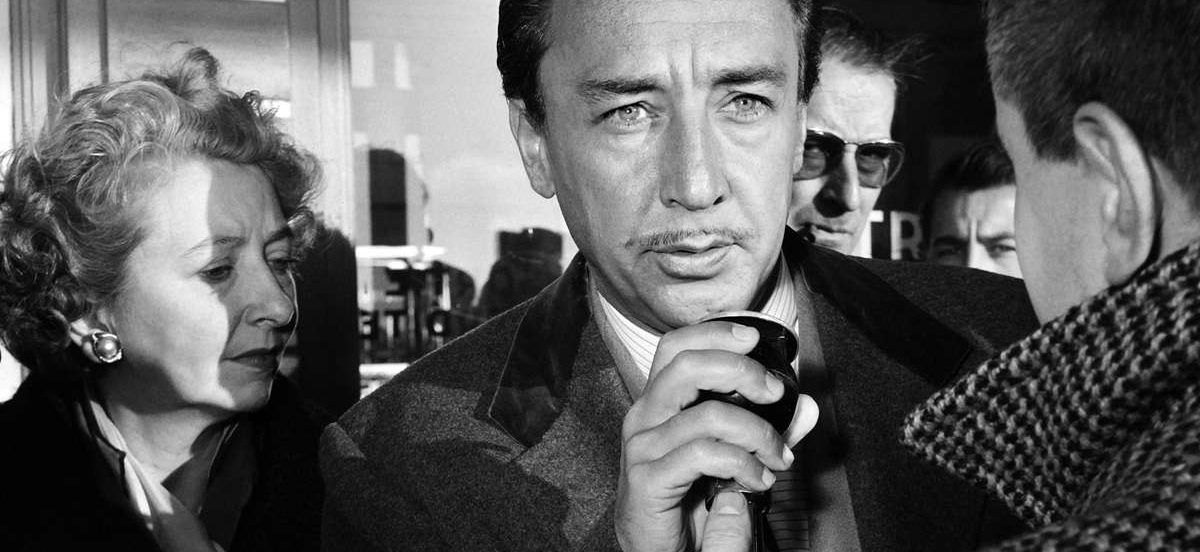 A military officer, an aviator during the Second World War, a diplomat and, of course, a writer, Romain Gary lived many lives.
This year, two major publications offer us the opportunity to (re)discover and appreciate this immensely talented writer who put the same energy and genius into rewriting his life as into reinventing his craft.
"I grew up in the certitude that one day I should help give back the earth to those who ennoble it with their courage and warm it with their love" wrote Gary in Promise at Dawn.
Always incensed by social injustice, the novelist was inspired by outcasts who refused to compromise with mediocrity, who hold to the idea of honor, grandeur and nobility.
The fundamental question of "how can one live after Auschwitz?" sustains Gary's work, and one might find an answer in the novels that he published under the pseudonym Émile Ajar: live through self-sacrificing altruism, creating so "a banality of goodness that opposes Eichman's banality of evil," in the words of Kerwin Spire.
Here are two of Gary's novels that had a profound and lasting effect on me.
Reading List
As far back as she can remember, Madame Rosa — an old Jewish woman and a former queen of Parisian nights — has always been a bedrock in Momo's life. The young boy grew up in Madame Rosa's colorful apartment, with its cast of transvestites, pimps, and witch doctors from Paris's immigrant slum, Belleville. But as Momo's pension checks aren't coming anymore and as Madame Rosa meets increasing difficulties in climbing the staircases, Momo decides to help, in every way he can.
La Vie devant soi is the story of the unconditional love between Momo and Madam Rosa, who takes care of other children of sex workers and shields them from social services. Sometimes hilariously funny, sometimes heart-wrenching, this coming-of-age novel lays out the options when you have nothing but your whole life ahead of you.
Gary managed to reinvent a style so different that the literary establishment didn't realize that he was hiding behind the pseudonym of Émile Ajar. This is how Ajar/Gary went on to win the Prix Goncourt a second time even though he wasn't eligible to compete, as the Prize is only open to writers who have never received it.
This classic novel of love and loss set in a vanished Paris, La Vie devant soi is quite likely to make you laugh one minute and cry the next!
La Vie devant soi in Les Légendes du Je, Romain Gary, Quarto, Gallimard
Click here to purchase this book with us.
French Equatorial Africa, 1950s.
As the cry for independence rallies growing crowds in the French colonies, Morel, a man dotted with a mysterious past and idealistic beliefs, is determined to protect elephants from poaching and extinction. Morel will find support in his quest among a disparate line-up of misfits, including Minna, a German nightclub hostess; Forsythe, a disgraced British officer; Waïtari, a former French Assemblyman who is trying to build a case for the Pan-African cause; and many others.
Adopting various points of view, Gary creates a dazzling account of Morel's fight, where men prove themselves successively capable of sublime and dreadful actions. Progressively, we come to see that Morel's fight isn't just about protecting nature, but also preserving "a certain image of manhood."
This multi-layered, ambitious novel had critics swooning over it when first published in 1956, and won the Prix Goncourt. Would it be too bold to call it an environmentally conscious masterpiece, way ahead of its time? Les Racines du Ciel resonates with so many current hot topics that the temptation to do so is strong. This is, in my humble opinion, Romain Gary's quintessential work!
Les Racines du ciel in La Pléiade Romain Gary, Vol 1 & 2, romans et récits.
Click here to purchase this book with us.