A French Menu for Memorial Day!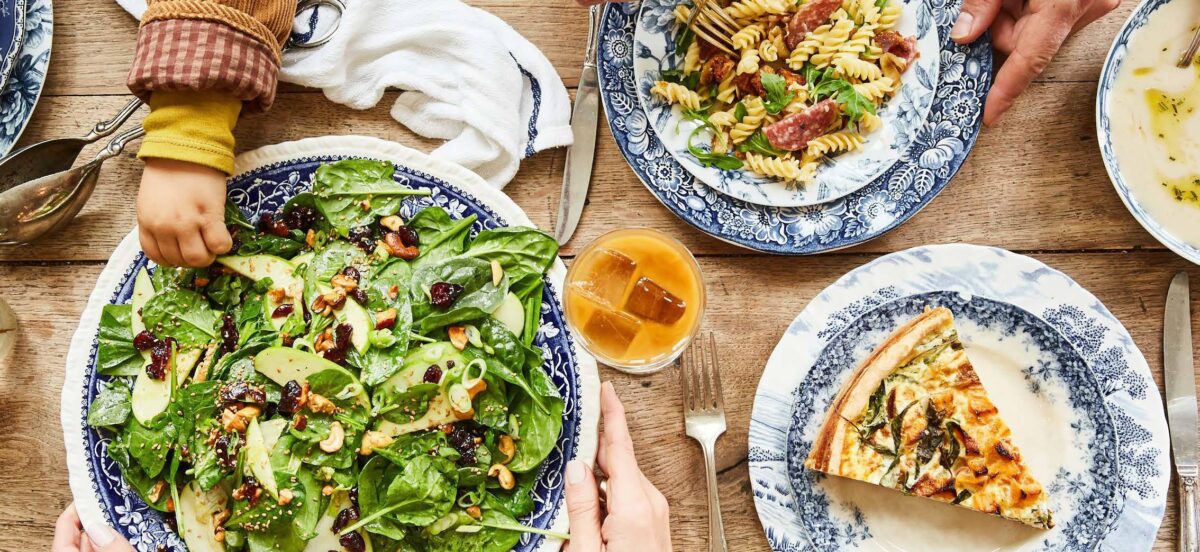 Here's a few new French cookbooks to inspire you, just ahead of Memorial Day weekend gatherings! This selection will speak  to lovers of French cuisine, but also to all neophytes who wish to cook original dishes, from the simplest to the most refined, for the whole family or to impress their guests.
Whether you choose salads, vegetarian or vegan recipes, or dine on typical French dishes, we wish you bon appétit !
Staff picks translated by Victor Grandet
Reading List
Book in French
Salad shines in its diversity, as much in tastes as in forms, textures, colors, or even origins, from here and elsewhere. Arugula with its peppery flavor, celtuce with its herbaceous scent, slightly bitter treviso, mustard with its spicy notes… Author Barbara Guicheteau helps us (re)discover these plants through an herbarium of nearly 40 salads to be enhanced with 15 different seasonings and to be cooked with 48 seasonal recipes, including 5 signed by chefs.
Click here to purchase this book with us.
Book in French
This encyclopedia of healthy cooking is an inexhaustible source of inspiration for eating vegan and healthy every day. Make these everyday recipes your own, ultra-vitaminized or well-being, gluten-free or light, comforting or stimulating…
Marie Laforêt, a leader in vegan cooking, has concocted 500 new recipes to help you eat more raw, plant-based and whole foods. She reviews all the moments of the day, all occasions to cook, types of dishes, but also new ingredients, tricks of the trade and utensils.
Click here to purchase this book with us.
Book in English
A feast for food lovers and Francophiles. This book contains hundreds of classic recipes, including how to make a pot-au-feu, eight essential composed salads, and a classic chocolate mousse. Written by Francois-Regis Gaudry, a French food critic and journalist, this bible of French classics proposes a region-by-region index of each area's famed cheeses, charcuteries, and signature dishes, but also poster-size guides to the breads, the wine, the oysters and even the frites of France. A perfect capture of French cuisine!
Click here to purchase this book with us.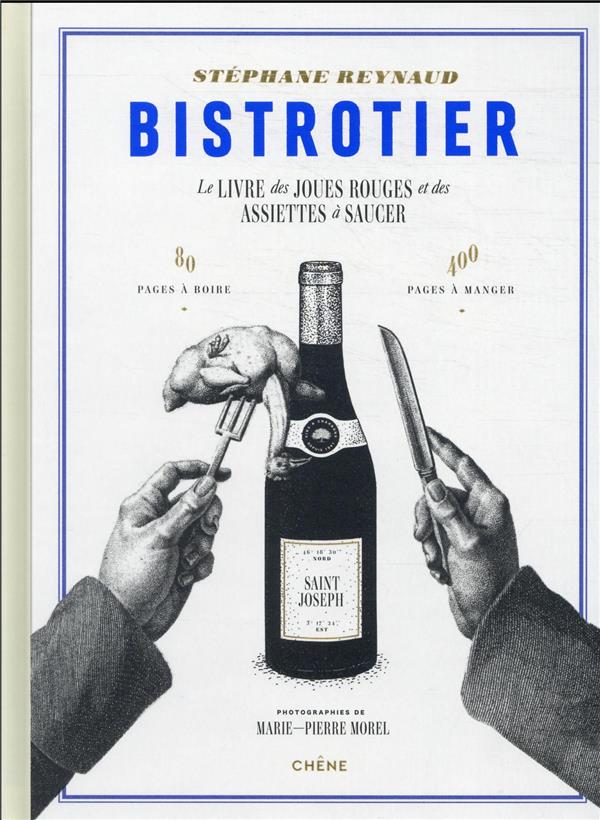 Book in French
Ha! The bistro! Its counter, its conviviality, and its home-made dishes that you can taste any time. A true French institution. One of its most famous representatives, Stéphane Reynaud, shares 250 recipes to enjoy and 100 wines to accompany them. There are eggs mayo, terrines, oysters, dishes in sauce, cheese platters and of course desserts. You will also find 100 wines, associated with these gourmet dishes, described by Stéphane Reynaud with generosity and authenticity, to increase tenfold the pleasures of the table.
Click here to purchase this book with us.
Book in English
Discover the pleasures of cooking―and eating―with this French approach to everyday meals. By pairing substantial main dishes such as Boeuf Bourguignon, Poule au Pot, and Bouillabaisse, with just the right starter, side, and/or dessert, Plat du Jour makes getting dinner on the table as easy as un, deux, trois!
Susan Herrmann Loomis is an American-born cooking teacher and author who resides in Paris. She has perfected these iconic dishes and shares what she's discovered while living in France, cooking for family, friends, and students. In addition to the recipes, the cookbook includes helpful tips and intriguing details about French culinary history.
Click here to purchase this book with us.
Book in French
Famous French Chef Cyril Lignac offers you his most beautiful recipes in this elegant book. Orchestrated around the seasons, each part offers salty recipes for the most part, but also desserts and cocktails. Discover 80 simple and gastronomic seasonal recipes.
Click here to purchase this book with us.
Book in French
Cyril Lignac cooks 45 savory and sweet recipes to add a little pep to your daily life. Salmon gravlax, shepherd's pie, leeks with curry vinaigrette and tangy yogurt, vanilla cake, lemon soufflé and chocolate fudge… To brighten up your lunches and dinners, quick and easy recipes to enjoy solo, in pairs, with family or friends. With Cyril, homemade is easy! Let his precious advice and reassuring recipes guide you.
Click here to purchase this book with us.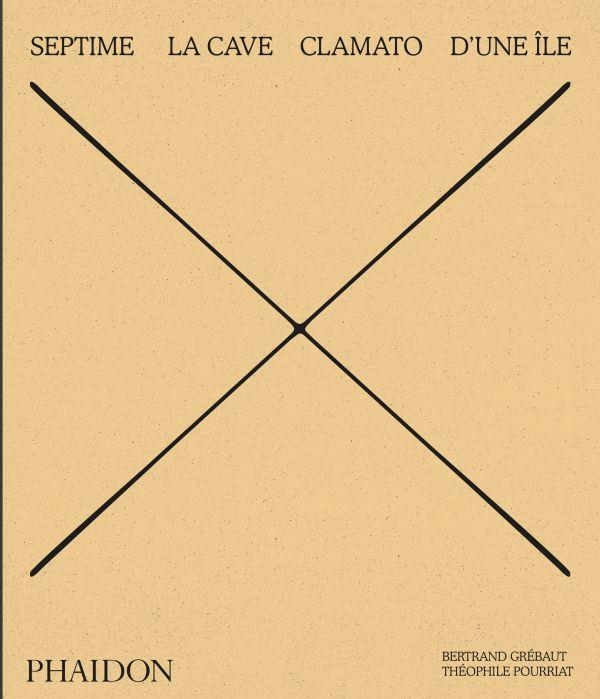 Book in French
Through texts, recipes and beautiful photographs, this art book-like work presents an intimate monograph by the duo behind some of the most renowned restaurant addresses in France – the Michelin starred restaurant group that has moved French cuisine from the ceremony and grandeur of haute cuisine to a lighter, fresher, more approachable style of cooking.
It celebrates ten years of chef Bertrand Grébaut and partner Théophile Pourriat's success in their three French restaurants : Septime La Cave, Clamato which celebrates the sea or D'une île, confidential hotel in the Perche. It also relates ten years of friendship, meetings with producers, fishermen, winegrowers, and customers every day.
Click here to purchase this book with us.
Book in French
Fruit is the star of this book! Discover all the technical and gourmet savoir-faire of the exceptional Ferrandi school. From peeling a pineapple, grinding almonds, removing segments from a citrus fruit, to preparing a quince jelly… Learn step by step all the essential bases to cook fruits: nearly 40 techniques are explained in 150 gestures to prepare more than 75 simple, sophisticated, or essential recipes to brighten up your meals and delight your friends and family.
Click here to purchase this book with us.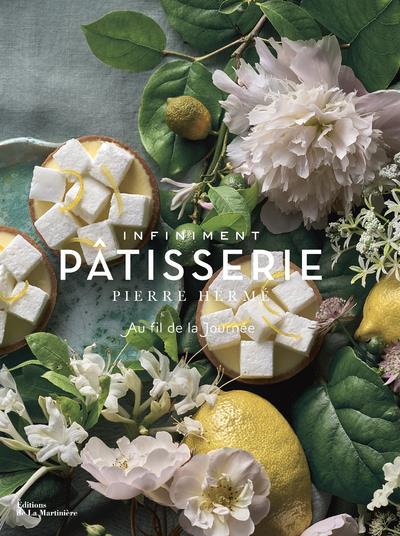 Book in French
Pierre Hermé – the leader of the French patisserie scene – has brought a touch of taste and modernity to his profession to bring it into a new era. In this elegant book, patisseries take over every moment of the day and is organized into five major events: breakfast, snacks, lunch, afternoon tea and dinner. With nearly 70 recipes, the chef offers you moments of gourmandise with creative patisseries in a refined style.
Click here to purchase this book with us.
Book in English
Experience the award-winning recipes for cookies, cakes, quiches, and croissants from Maman, the beloved rustic-chic café. Elisa Marshall and Benjamin Sormonte opened Maman to fill a void in their hearts. They wanted to create a warm, cozy place for people to come together and savor a freshly baked madeleine or slice of savory quiche with the comfort and familiarity of being in their own living room.
This collection of 100 recipes spans bestselling dishes from their locations in New York City, Montreal, and Toronto—like Banana-Lavender Cornmeal Waffles with Vanilla Mascarpone, Cumin Chickpea Salad, and the Nutty Chocolate Chip Cookies made famous by none other than Oprah. A cookbook as delicious as it is visually inspiring.
Click here to purchase this book with us.
Book in French
This two-volume set is the new must-have tool for bakers and all adventurers who wish to make their own bread. In volume 1, the famous french baker Thomas Teffri-Chambelland provides for the first time to the public, the theoretical bases necessary to better understand the biology of flour, salt, water and leaven.
Volume 2 gives way to practice. You will discover a technical description of the different stages of bread-making as well as numerous recipes for sourdough breads made with wheat, rye, and gluten-free flours such as rice and buckwheat. You will also find recipes for sourdough pastries, including the famous panettone. In total, more than 35 recipes with illustrated step-by-step instructions.
Click here to purchase this book with us.