Entertain Your Kids with Books This Summer!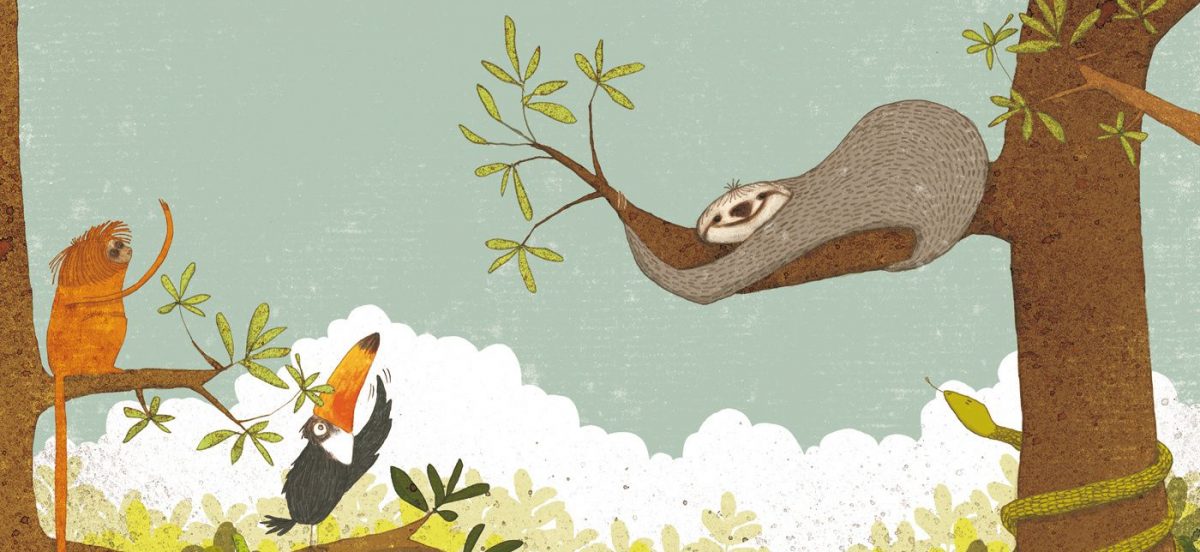 An eccentric Parisian ticket puncher, a procrastinating Sloth, and a Hedgehog in love with philosophy: these are the heroes of our reading recommendations for this week!
Reading List
For kids ages 5 and up!
From the start, you know that Seraphin maybe just wasn't made for these times. After getting into trouble with his boss for decorating his ticket booth with flowers in the Paris Metro, and then getting fired for trying to help a lost butterfly in the station, we see that a dreamer like him maybe isn't cut out for a 9-5 job. But fate has some surprises up her sleeve for our charming Seraphin; and when he inherits a ruined manor, the real adventure begins.
Uniquely illustrated and wonderfully written, Philippe Fix's extraordinary children's book, re-issued by Elsewhere Editions in an outstanding translation by Donald Nicholson-Smith, is a true delight that celebrates all the things that are more important than money.
A joyful ode to creativity, eccentricity, and the pleasures of simply being yourself, Seraphin is an important reminder to not let the world determine who we are and who we will become; but rather to move forward by encouraging our own individuality––as well as that of everyone around us.
Le Merveilleux chef d'oeuvre de Séraphin, Philippe Fix, Hoebeke.
Seraphin, Philippe Fix, trans. from the French by Donald Nicholson-Smith, Elsewhere Editions.
Click here to purchase the English translation, and here to buy the book in French.
For kids ages 4 and up!
Herodotus the Hedgehog is a curious little fellow who loves "wandering through the gardens and the meadows and the forest that surrounds them." As he walks and walks, he observes all of the other animals and how they live their lives until one day he sees a bear dancing and offering fruit and honey to the Mighty Bear Spirit.
This, of course, he finds fascinating; and it sends him on a long journey to discover if hedgehogs may have a Hedgehog Spirit, too.
As he meets foxes and wolves and sheep and birds and asks them about their spirits, he learns more and more about what it means to be a hedgehog and what makes him different from the other animals.
If this all sounds very metaphysical, well, that's because it is! This book, like all the great kids' books, tackles some very serious themes (in this case, selfhood and identity) through the power of charming writing and beautiful illustrations. In the end, thanks to his often hilarious philosophical work, our dear Herodotus makes enormous progress in figuring out just who he is while showing young readers the importance of curiosity and listening to others.
Hérodote le hérisson (éditions Courtes et Longues); Herodotus the Hedgehog (Eedermans), Jean-Luc Buquet.
Click here to purchase the English translation of the book, and here to purchase the French version.
For kids ages 3 and up!
Ever since anyone can remember, Paco, a lazy monkey, has loved nothing more than procrastinating. Every time his parents asked him to tidy his room, he would answer: "Not today, tomorrow, maybe." It very quickly becomes his favorite sentence when he is expected to find a job, to support a family, to help friends… Until the day an army of beavers decides to cut down the tree he is living in…
In this charming book, Michaël Escoffier and Kris Di Giacomo do their best to lighten the guilt of budding procrastinators.
On verra demain, a picture book by Michaël Escoffier and Kris Di Giacomo, Kaléidoscope.
Click here to purchase this book with us.