5 Novels to Celebrate Teentober Month!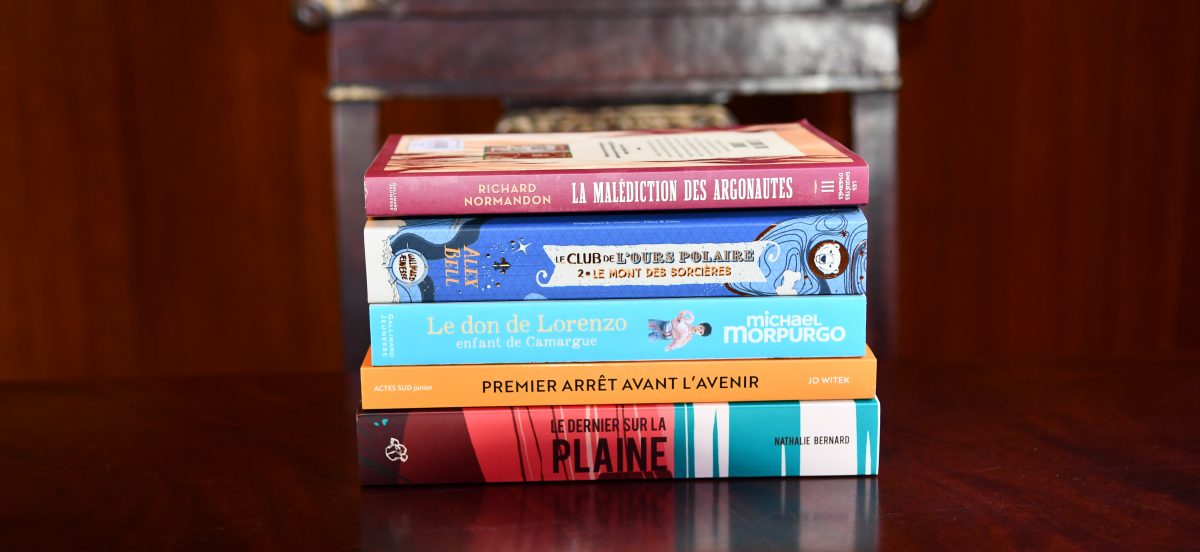 A month of literary initiatives to nurture the love of reading amongst teenagers? We couldn't be more thrilled! Hurrah for the librarians who came up with this idea! Below, we've selected 5 novels that fall in line with this spirit!
Reading List
In the end of the 19th century, in the United States, the last free Comanche chief is fighting to save his people and his culture. This novel is indeed inspired by the life of Quanah Parker, son of an Indian chief and a white woman, kidnapped in a raid. This book illustrates the end of an era: the end of Native Americans' way of life, deprived of their natural resources and forced to join reserves where they lose all liberties. For teens aged 13 and up.
Le dernier sur la plaine by Nathalie Bernard (éditions Thierry Magnier)
This is the second volume in The Polar Bears Explorers' Club serie.
The characters from the first book return, this time to the infamous Witch Mountain, where few explorers dare to tread. These intrepid mini explorers hop from one adventure to the other, this time facing flying sharks and soul-drinking wolves on their mission to defeat the witch that murdered Stella's parents.
Just as in the first volume, this book is infused with a hefty dose of feminism and preaches  acceptance of others' differences. For kids aged 9 and up.
Le club de l'ours polaire – Tome 2 : Le mont des sorcières by Alex Bell (éditions Gallimard Jeunesse)
This novel unfolds during the German occupation, in Camargue. The reader follows Lorenzo, a kid passionate about pink flamingoes and endowed with a natural gift to heal animals. But the Nazi occupation will disrupt the village's tranquility… This novel fluctuates between hope, tolerance and humanity. For teens aged 10 and up.
Le don de Lorenzo, enfant de Camargue by Michael Morpugo and François Place (éditions Gallimard jeunesse)
Pierre, a freshly graduated 18 years old teen, is leaving the countryside for Paris, where he'll start studying in university. Despite this ready-made path, Pierre's life is turned upside down when he meets Olympe, a hot-blooded girl that is never at loss for words. Thanks to this moving encounter, Pierre will grow up, mature, emancipate and learn to fully assume his choices. For teens aged 13 and up.
Premier arrêt avant l'avenir by Jo Witek (éditions Acte Sud Junior)
This is the third volume in La Malédiction des Argonautes serie.
During the night following the return of the Argonautes, Jason's palace burns down and the Golden Fleece is stolen. Medea the sorceress is accused, even though she claims her innocence. Hermes and Eros are in charge of investigating. For teens aged 10 and up.
La malédiction des Argonautes by Richard Normandon (édition Gallimard Jeunesse)