5 French Novels To Celebrate Pride Month!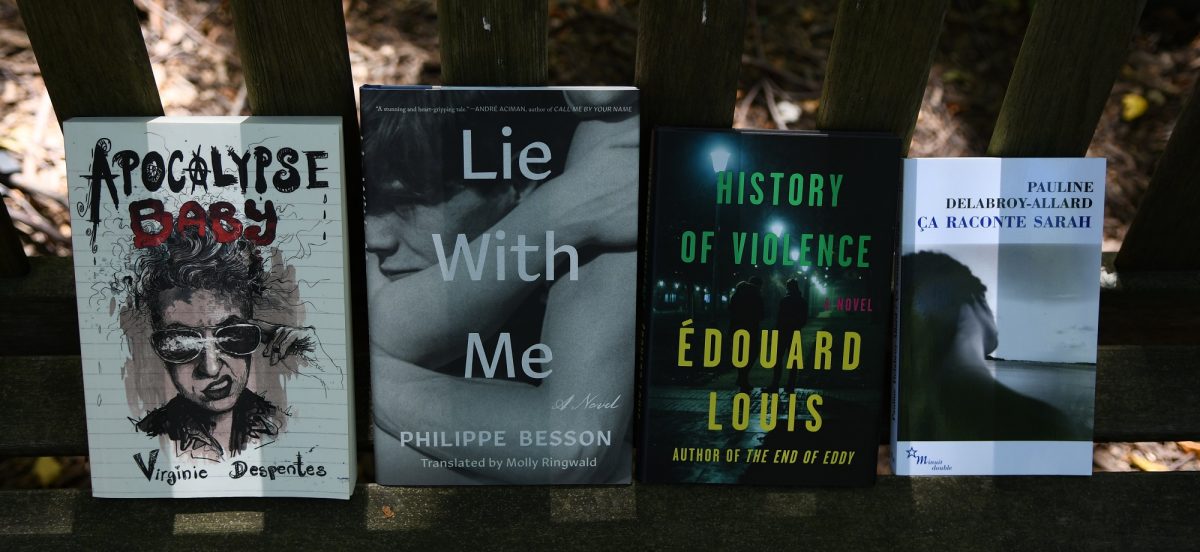 This year, celebrate Pride Month in the stellar company of Pauline Delabroy-Allard, Édouard Louis, Philippe Besson, Virginie Despentes, and Anne Garréta! With a punk-rock mystery, a subtle coming of age story, an ode to desire, and a painfully honest account of sexual assault, there is something unique for everyone in this list!
Reading List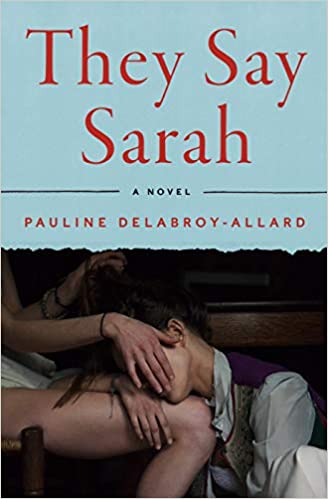 They Say Sarah
by Pauline Delabroy-Allard
A literary sensation in France, this poetic, thrilling debut charts the all-consuming passion between two women and the ruin it leaves in its wake. A thirty-something teacher drifts through her life in Paris, raising a daughter on her own, lonely in spite of a new boyfriend. And then one night at a friend's tepid New Year's Eve party, Sarah enters the scene like a tornado—a talented young violinist, she is loud, vivacious, appealingly unkempt in a world where everyone seems preoccupied with being "just so." Thus begins an intense relationship, tender and violent, that will upend both women's lives. Impossible to put down!
They Say Sarah, a novel by Pauline Delabroy-Allard, translated by Adriana Hunter, Other Press
Lie with Me  tells the story of a first love between two young men in their last year of high school. After Philippe sees a man bearing a striking resemblance to his past lover, all the memories of their hidden relationship are brought back.
Lie with me a novel by Philippe Besson, translated by Molly Ringwald, Scribner. Click here to purchase this book with us.
"I felt like Noah at the moment the dove comes back with a little olive branch in its beak. The truth I'll never know. What remains is the story I'm telling myself, in a way that suits me, a story I can be satisfied with."
In  Apocalypse Baby, Despentes tells the story of the journey of two mismatched female investigators, Lucie Toledo and The Hyena, between Paris and Barcelona as they search for Valentine Galtan, an anguished rich teenage runaway girl–a search that becomes a confrontation between youth culture, violence, and the current political and social systems.
Despentes addresses violence, sexuality, and the female struggle against oppression in her clearly identifiable style.
Apocalypse Baby a novel by Virginie Despentes, translated by Siân Reynolds, The Feminist Press at CUNY. It was the 2010 Prix Renaudot winner.
Click here to purchase this book with us.
Édouard Louis'  History of the Violence  is a strong and powerful autobiographical novel that narrates the story of the violent rape of Édouard through the perspective of characters that tell his story with empathy and understanding.
On his way home Édouard finds himself drawn to an attractive man named Reda. Surrendering himself to his desires, he invites him to his apartment, where the situation escalates violently and Édouard finds himself being raped at gunpoint. The inspiration for the internationally successful play, this novel is a profound account of sexual assault and its consequences.
History of the Violence a novel by Edouard Louis, translated by Lorin Stein, FSG.
Click here to purchase this book with us.
In Not One Day, Anne Garréta unfolds twelve gripping vignettes about her experiences with desire. The book holds intimate and erotic anecdotes (along with melancholy and reflective ones), but "when viewed through the prism of memory, desire in this book turns into something raw and emotional rather than physical," as Emma Ramadan, its translator, points out.
The reader slips seamlessly into Garréta's "memory-images," which include her encounter with a trans woman at a nightclub; group martial arts classes with one unidentified secret admirer; a lackluster date that turns into a contrived sexual encounter.
Not One Day a novel by Anne Garréta, translated by Emma Ramadan, Deep Vellum Publishing. It was the winner of the 2018 Albertine Prize
Click here to purchase this book with us.