4 Children Books For The Summer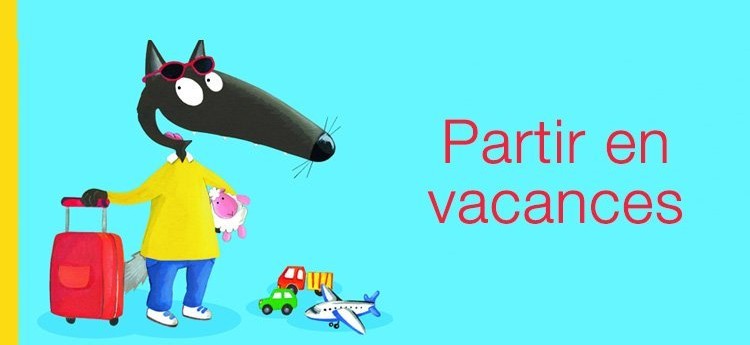 For little ones, summer vacation is filled with sandcastles, park trips, and copious play dates, and most of all, the season presents a chance to indulge in good books. Albertine's bookseller Flore has prepared a selection of four of her favorite stories that take little ones around the world, up in a hot air balloon, and into the worlds of Peau d'âne and Frédéric the mouse. Happy reading!
Une cuisine grande comme le monde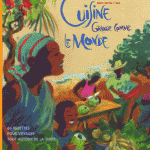 Summer makes us want to travel; but unfortunately, this is not always possible. Une cuisine grande comme le monde takes us on a journey all around the world without ever leaving the kitchen. The warm and colorful illustrations, and the delicious recipes from diverse countries such as Lebanon, Spain, or Vietnam, will definitely whet the whole family's appetite.
For big chefs and young sous-chefs!
Une Cuisine grande comme le monde, by A. Serres, ill. by Zaü, Rue du monde.
Paloma et le vaste monde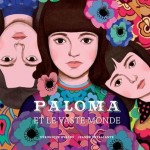 Unlike her sisters and mother who are scared to even leave the house after her father's tragic disappearance while flying in a storm, Paloma wonders what is beyond her street, her city, and the distant surrounding hills. Will Paloma rise up to her dreams of travel and adventure?
For kids ages 5 and up.
Paloma et le vaste monde, by Véronique Ovaldé, ill. by J. Detaillante, Actes Sud Junior.
Peau d'âne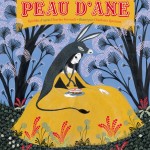 A French classic. After her mother dies, Peau d'âne escapes the castle, hidden under the skin of a donkey, after her father—the king—tries to marry her. Only the love of a prince will get her out of this very unhappy situation…Discover or rediscover this famous tale accompanied by Charlotte Gastaut's beautiful illustrations.
For kids ages 4 and up.
Peau d'âne, by C. Perrault, ill. by C. Gastaut, Père Castor.
Frédéric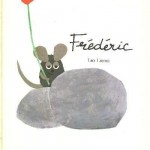 Frédéric is not just a normal field mouse. While his family is working hard to get ready for winter, Frédéric decides to not help them. Is he just lazy, or is he looking for something more than food for the hard, cold days ahead? A charming book about the power of words.
For kids ages 2 and up.
Frédéric, by L. Lionni, L'Ecole des loisirs.
Un amour de petite soeur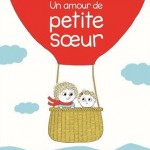 What is it like to have a little sister? A little boy is about to find out…that it is more fun than anything else! With simple and poetic writing and illustrations, this is the kind of book that kids will want to read again and again.
For kids ages 2 and up.
Un Amour de petite soeur, by A. Desbords, ill. by P. Martin, Albin Michel Jeunesse.
Summer Reading for Children
Summer Reading for Children