4 French Post-Apocalyptic Novels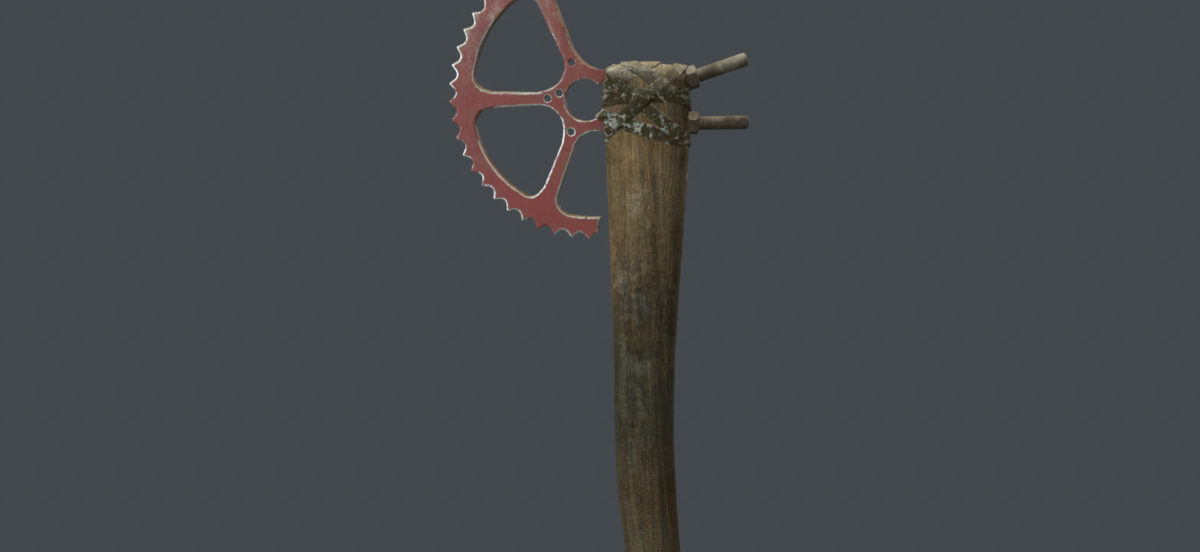 Disaster strikes and catches us off guard. Many authors have imagined what would happen after the collapse of civilization as we know it. Return to nature? almighty apes?… you name it!
Most of post-apocalyptic writers hold a pessimistic view of progress and technology, but they never fail to
sprinkle some little bits of hope in all the mayhem they predict. So buckle up, because you're in for
a wild ride.
Reading List
2052. Cars fly, screens are omnipresent and the only thing left from good ol' Paris is the Sacré-Coeur.
The world has become so engrossed in technology that when a gigantic electricity failure happens, chaos inevitably ensues.
Through the journey of François Deschamps, a young man who comes from the country, his childhood sweetheart Blanche and some other companions he met along the way, Barjavel paints the picture of a world which (veryyy slowly) rises from its ashes and adopts a way of living more in harmony with Mother Nature.
Don't doubt it: Ravage surely lives up to its name!
Ravage by René Barjavel, Folio,
Click here to purchase this book with us!
Emmanuel Comte, former school director turned farmer, owns a castle in the French countryside, in the Périgord, named Malevil after the nearby village.
With a few others, Emmanuel finds himself in the cellar of his property when a nuclear war unexpectedly breaks out.
Protected from devastation, they will have a chance to rebuild a world on their own scale.
This novel shares some similarities with Ravage, as it presents how the human civilization adapts after a disaster in a very French and very countryside setting – the return to nature is also at the heart of the story.
But Malevil doesn't stop there, as the narrative focuses mainly on how people rebuild themselves, instead of dealing exclusively with the apocalypse. So much so that some suggest that Ravage was more of a "Robinson Crusoe" type of story than a "post-apocalyptic" one. We'll leave it to you to decide!
Malevil by Robert Merle, Folio
Click here to purchase this book with us!
France, nowadays. A virus suddenly appears and kills about 90% of the world population.
Koridwen, a teenage girl with a strong character, is the only survivor of her small village, in Bretagne. After receiving a mysterious message on an online game that says that she may be the only one to be able to save the world, she decides to reach Paris by tractor, taking her autistic cousin Max with her.
You may have heard of U4, a young-adult saga written by four different authors, a story told from the perspective of four different characters. What is particularly interesting about this volume is that it is steeped in mysticism, Koridwen having been raised in the countryside with a grandmother who was a Celtic healer.
A modern, original and young perspective on the end of the world, to read with or without your teens!
Koridwen-U4 by Yves Grevet
Click here to purchase this book with us.
A couple sails alone in space, when they find a manuscript in a floating bottle.
It is dated from around 2500 by a journalist, Ulysse Mérou, who had discovered a planet similar to Earth… except for one important detail, as Ulysse soon founds out: the roles between humans and apes are reversed.
Apes behave like humans, while humans are only primitive animals who don't even know how to talk.
No need to introduce the franchise La planète des singes, which has been adapted countless times
for small and big screens. But let's not forget the original novel!
Using what seems like an absurd starting point, the narrative builds a valuable analysis of our society and keeps you on the edge of your seat until the very last page.
"But what's post-apocalyptic about it ?" you may want to ask. Well, you'll have to read to find out!
La Planète des singes by Pierre Boulle, Folio
Click here to purchase this book with us