3 French YA Novels For Your Teenager
Les petites reines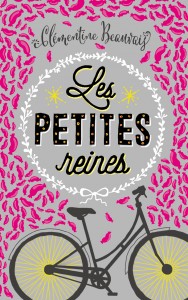 Involving a summer bike trip, three endearing female protagonists, a thrilling adventure, and lots of humor, Les Petites reines is a gem of a beach read! It all started with the election of Mireille, Hakima and Astrid as the "dog faces" of the year by their schoolmates on social media. Not exactly what one would call a nice gesture, right? But Mireille refuses to let this spoil her summer! To strike back, the young girl convinces her two girlfriends to join her on a bike trip to Paris, where they plan to be invited to the Elysée Palace on Bastille Day.
Les petites reines deals with serious subjects such as self-acceptance and the dangers of social media with much humor and humanity.
For ages 12 and up
Les Petites reines by Clémentine Beauvais, Editions Sarbacane.
Les Autodafeurs


14 year-old Auguste and his eccentric little sister, Césarine, find themselves in the midst of an age-old conflict. They are forced to join a secret society — the Confrerie — whose goal is to prevent the Autodafeurs from taking control of the world's knowledge (particularly in the form of books). As you might guess, August and Cesarine will have to face many dangers along the way.
A very well-written and highly addictive adventure in several volumes with authentic, funny, and appealing characters.
For ages 12 and up
Les Autodafeurs, a novel by Marine Carteron, Editions du Rouergue
Robin des Graffs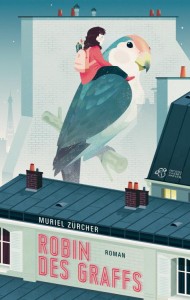 Sam has an unusual daily routine: at night, he tags the walls of Paris with pictures of animals; but during the day, he sings at funerals for homeless people and plays chess with his rough but generous landlord Mme Decastel. However, his life is forced to change when he meets Lilibelle–a five-year-old girl who has just escaped a foster center and chooses him as her new family. Our two heroes keep the police quite busy!
An optimistic and original story that steers clear from all of the cheesy clichés about childhood and adolescence.
For ages 12 and up
Robin des Graffs a novel by Muriel Zürcher, Editions Thierry Magnier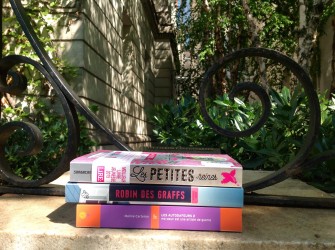 Tags
Clémentine Beauvais
Marie Carteron
Muriel Zürcher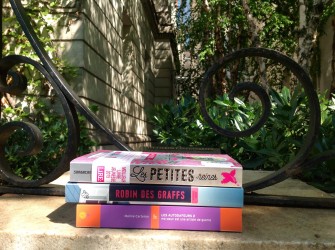 Tags
Clémentine Beauvais
Marie Carteron
Muriel Zürcher
3 YA Novels for Your Teenager
3 YA Novels for Your Teenager