A Madeleine-Macaron in Honor of Marcel Proust's Centennial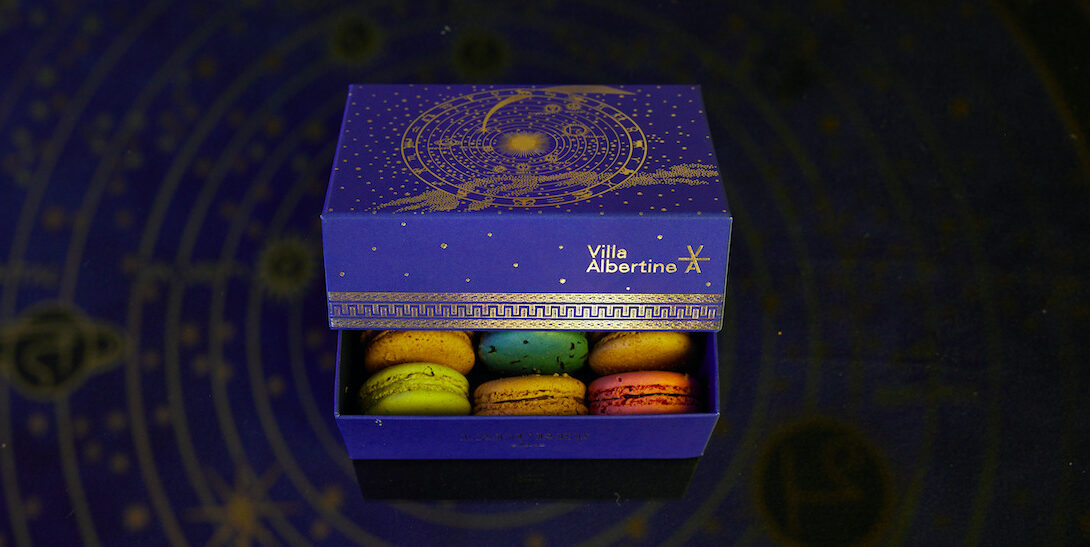 A limited-edition collaboration brings Villa Albertine and Ladurée together through history, culture, and delectable sweets.
In honor of the 100-year anniversary of Marcel Proust's life, the two French institutions—one an innovator of cross-cultural connection, the other a pioneer of patisserie—have partnered to craft a limited-edition madeleine flavored macaron, inspired by the French writer's celebrated 'madeleine'. A famous device in literary history, Proust's madeleine embodies the idea of smells, sounds, or tastes that instantly transport you back to emotional memories from long ago.
The box of 8 macarons is available to purchase for $28 at Albertine Books (972 Fifth Avenue). The shippable box of 12 macarons is available to purchase for $43 at laduree.us.
Learn more on Villa Albertine's website.