L'École des Loisirs Celebrates 50 Years of Boundary-Pushing Children's Books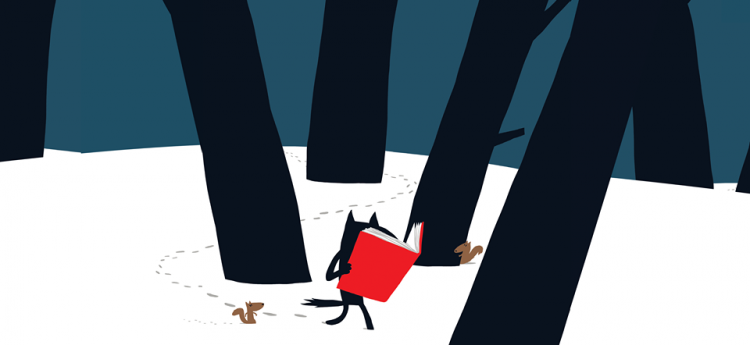 The Cultural Services of the French Embassy in New York is hosting a month-long 50th anniversary celebration of French children's publisher L'École des Loisirs, known for its irreverent and boundary-pushing stories that empower children to explore and indulge their curiosity. Festivities include a free, first-ever U.S. exhibition of original drawings by L'École des Loisirs illustrators, and a series of free kids' workshops at Albertine Books, MoMA Design Store in SoHo, and The Invisible Dog Art Center in Brooklyn.
Curated by writer and blogger Maria Popova and with support from Honorary Chairman and legendary children's book author and illustrator Tomi Ungerer, the exhibition will showcase original L'École des Loisirs drawings and rare reprints from timeless classics such as Where the Wild Things Are by Maurice Sendak, Zou by Michel Gay and Le plus malin by Mario Ramos.
Creative workshops throughout the duration of the exhibition geared toward children of various ages will be led by French and Francophone writers and illustrators including Dorothée de Monfried (Shhh! I'm sleeping, I'd Really Like to Eat a Child, Dark Night), Matthieu Maudet (A Mammoth in the Fridge, Hello, Doctor), Magali Bonniol (Cornebidouille), French-Algerian Malika Ferdjoukh (Le Club de la Pluie, Quatre soeurs), Québécoise Marianne Dubuc (The Lion and the Bird, The Bus ride), and New York-based comic artist Pénélope Bagieu (Exquisite Corpse, Josephine). Curator and Brooklyn-based writer and author of the acclaimed blog BrainPickings.org, Maria Popova, will also moderate a conversation on December 14.
Additionally, a silent auction to support the first public high school in New York with a French-English International Baccalaureate Program (grades 6-12) taking place on December 10 will feature several books by L'École des Loisirs illustrators and also take place on December 10 at 972 Fifth Avenue.
Check out the complete festival line up here.