Holiday Books Selection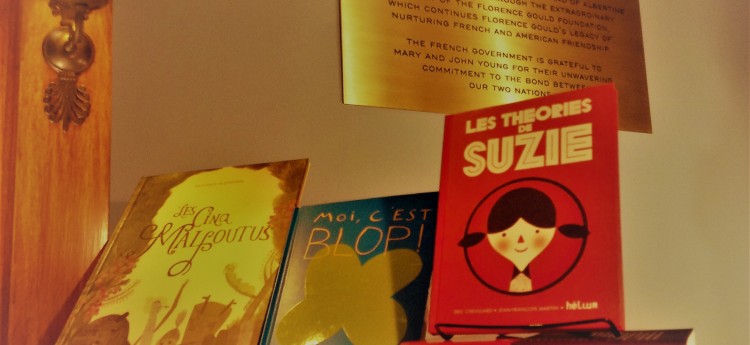 Albertine Director, Nathalie Lacroix, has made a selection of books to enjoy some dreamy holidays with your family and friends.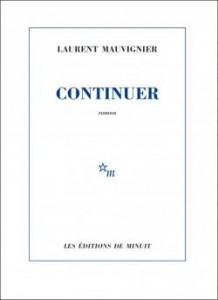 Continuer by Laurent Mauvignier (Éditions de Minuit). $22.96  For the sake of her teenage son, a mother decides to leave their life in Paris to ride horses and explore the mountains of Kirghizista, in Central Asia, for several months. The story tells a tale of love between a mother and her son.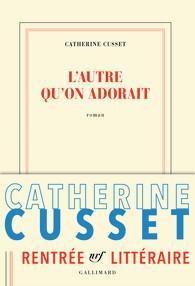 L'autre qu'on adorait by Catherine Cusset (Gallimard).  $30 The author depicts the life of friend and former lover Thomas Bulot, who killed himself at in 2008 at the age of 39. He is portrayed as a sensitive, funny and unique man. The book is a moving oration which restores dignity to the beloved and dearly missed friend.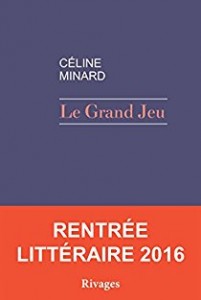 Le grand jeu by Céline Minard (Rivage). $24.31 Living in a high-tech hut suspended on the cliff of a mountain, a woman intends to survive, challenging herself physically and spiritually. However, an unexpected encounter with a hermit upsets her plans. The novel is a radical and bold quest concerning both solitude and living with others.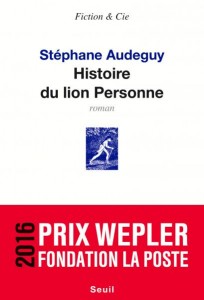 Histoire du lion Personne by Stéphane Audeguy (Éditions du Seuil). $22.96 During a long trip between his hometown and Saint-Louis, Senegal, a young African boy encounters and adopts a lion cub that he names Kena, which means "person" in his native language. The novel tells a brilliant tale for adults. Winner of the Wepler Prize, 2016.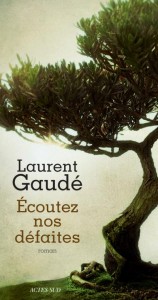 Écoutez nos défaites by Laurent Gaudé (Actes Sud). $27.02 While on a mission in Beirut, a French operator from an intelligence agency encounters an Iraqi archeologist who tries to save many treasures from museums in bombed cities. The book is a magisterial novel on the absurdity of war.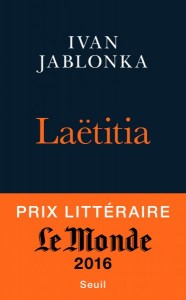 Laëtitia by Ivan Jablonka (Éditions du Seuil). $28.37. The author recounts the 2011 news story of a young woman named Laëtitia Perrais, who was kidnapped, stabbed, and strangled near her home in France. The event became a government matter. The book offers a detailed analysis of the redemptive story.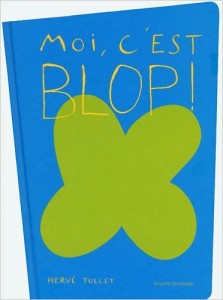 Moi, c'est Blop ! by Hervé Tullet  (Phaidon) $20.56. This is an excellent book for young children to learn about colors and shapes … while having fun! An original and beautiful book.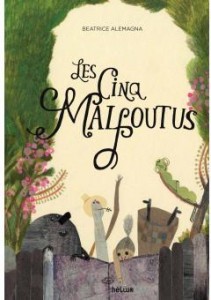 Les cinq malfoutus by Béatrice Alemagna (Helium) $20.12. Five 'imperfect' characters discover their weaknesses might become qualities if handled differently. A wonderful book that highlights the remarkable talents  of illustrator Béatrice Alemagna.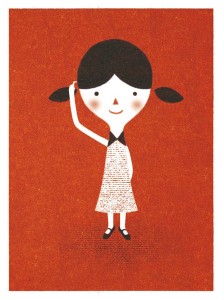 Les Théories de Suzie by Eric Chevillard (Helium) $18.77. A prefect book for children ages 7 to 10, it will be quickly devoured. Suzie seas the world in a very unique way and intends to share this vision with the world.
Le Lion et l'oiseau by Marianne Dubuc (La Pastèque) $22.16. A beautiful count of the nature of friendship, the sadness of lost and the joy of a finding a dear one.
Holiday Book Selection
Holiday Book Selection
Our price:

$24.31

Available for in-store and online purchase

Available for in-store and online purchase

Estimated Standard Delivery: 2 to 7 business days.

Learn more

eBOOK in Cart
Our price:

$20.12

Available for online purchase only

eBOOK in Cart
Our price:

$22.96

Available for in-store and online purchase

Available for in-store and online purchase

Estimated Standard Delivery: 2 to 7 business days.

Learn more

eBOOK in Cart
Our price:

$24.86

Available for online purchase only

eBOOK in Cart
Our price:

$30.00

Available for in-store and online purchase

Available for in-store and online purchase

Estimated Standard Delivery: 2 to 7 business days.

Learn more

eBOOK in Cart
Our price:

$27.02

Available for in-store and online purchase

Available for in-store and online purchase

Estimated Standard Delivery: 2 to 7 business days.

Learn more

eBOOK in Cart
Our price:

$17.64

Available for online purchase only

eBOOK in Cart
Our price:

$22.89

Available for in-store and online purchase

Available for in-store and online purchase

Estimated Standard Delivery: 2 to 7 business days.

Learn more

eBOOK in Cart