Watch Festival Albertine on Livestream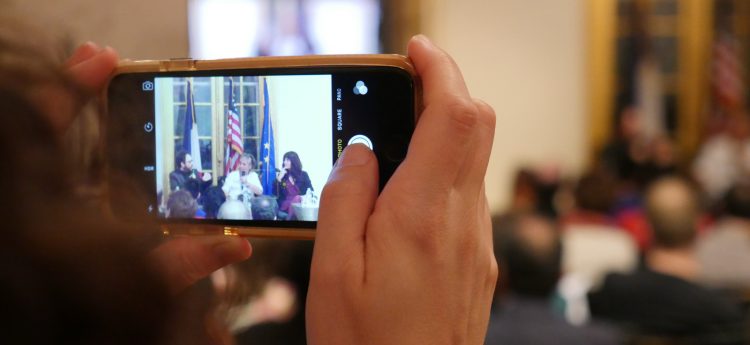 Can't make it to Festival Albertine in person this year? We've got you covered: no matter where you are around the globe, you can tune in to watch all six panels on the future of democracy live from your device.
Curated by renowned Russian-American journalist and author Masha Gessen, this year's festival is not one to miss: it will bring together thinkers, authors, and artists from both sides of the Atlantic to ask not what a democracy is but what it could be. How do we widen our lens and drop assumptions we don't even realize we hold? Read a full curators statement by Masha Gessen here.
Read more about the topics below, and if you can join us in person, sign up here at Eventbrite. All panels are free, and sign-up is required.
---
Tues, Oct 30, 7PM EDT
Beyond States and Borders
As millions of refugees face increasing scrutiny and are turned away at borders across the world, we will ask basic questions about borders: What are they for? By what right are they created and policed? And how do we live now? Sophia Azeb, Fabienne Brugère, Gauz, Aleksandar Hemon, and Guillaume le Blanc. Moderated by Masha Gessen.
---
Wed, Oct 31, 7PM EDT
A Post-Work World
Yann LeCun, Joseph Stiglitz, and Daniel Cohen will consider the future of work, or, rather, the world after work. Can we imagine a time when we value people not for what they produce but for who they are, and what will this future look like?

---
Thurs, Nov 1, 7PM EDT
Rethinking Gender
Some political movements around the world promise a return to an imaginary past in which clear and stable gender divisions maintained order and comfort for all. But what is the glorious gender future that is the opposite of the dark gender past? With Phia Ménard, Eric Fassin, and Sasha Velour. Moderated by Jack Halberstam.
---
Fri, Nov 2, 7PM EDT 
The Mechanics of Democracy
We often talk as though free and fair elections were the definition of democracy. This assumption begs to be demolished. Cynthia Fleury, Ingrid LaFleur, James Fishkin, and Andreas Kalyvas dare to imagine a better way of doing politics with informed and motivated citizens. Moderated by Masha Gessen.

---
Sat, Nov 3, 1:30PM EDT 
A Different Path to Education
Akilah S. Richards, Antoine Fromental, and Emmanuel Davidenkoff will talk about education, school as an institution, and how alternative learning environments could produce better educated students, and subsequently, a healthier society. Moderated by Kenneth Danford. 
---
Sat, Nov 3, 4:30PM EDT 
Redefining Normality and Disease
Writers Siri Hustvedt and Laure Murat, and artist Johanna Hedva will join two representatives of L'Oiseau Mouche Theater Company to discuss how the understanding of mental illness can move beyond a dichotomous perception of normality and disease. Moderated by Sara Hendren.