Festival Albertine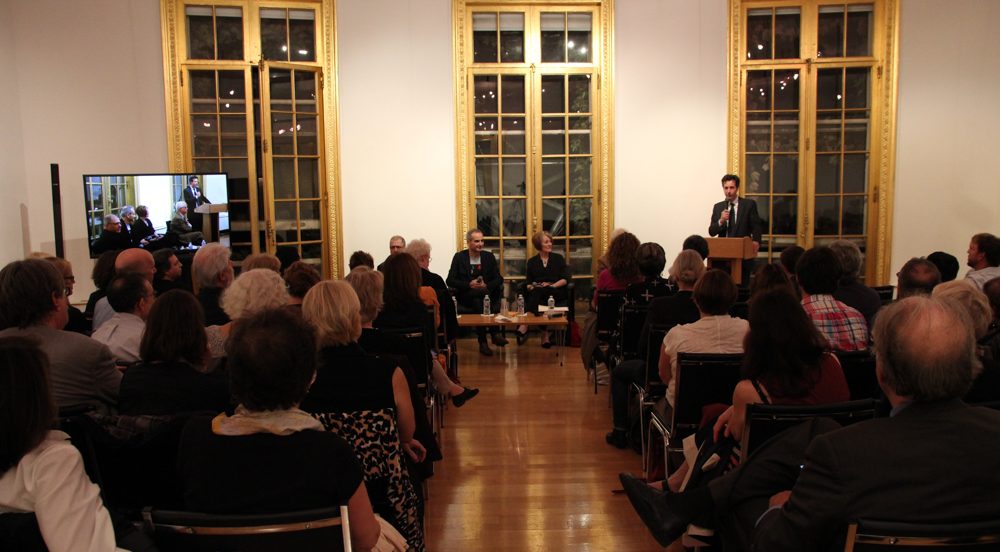 Curated by author, journalist, and cultural critic Greil Marcus, Festival Albertine took place from October 14th through 19th as part of the opening celebrations for Albertine, providing a preview of the special events and cross-cultural programming that will take place at the venue year-round.
Showcasing Albertine's mission as a new center for French-American intellectual exchange, Festival Albertine featured leading French and American thinkers and artists, including Mad Men creator Matthew Weiner, Nobel Prize-winning economist Joseph Stiglitz, filmmaker Olivier Assayas, author Mary Gaitskill, graphic novelist Marjane Satrapi, Nobel Prize-winning mathematician John Nash, and Fields Medal-winning mathematician Cédric Villani.
Watch all of the Festival Albertine events on our Livestream page, here.
---
October 17, 2014 | 7:00pm
---