A Note to Albertine Gift Card Holders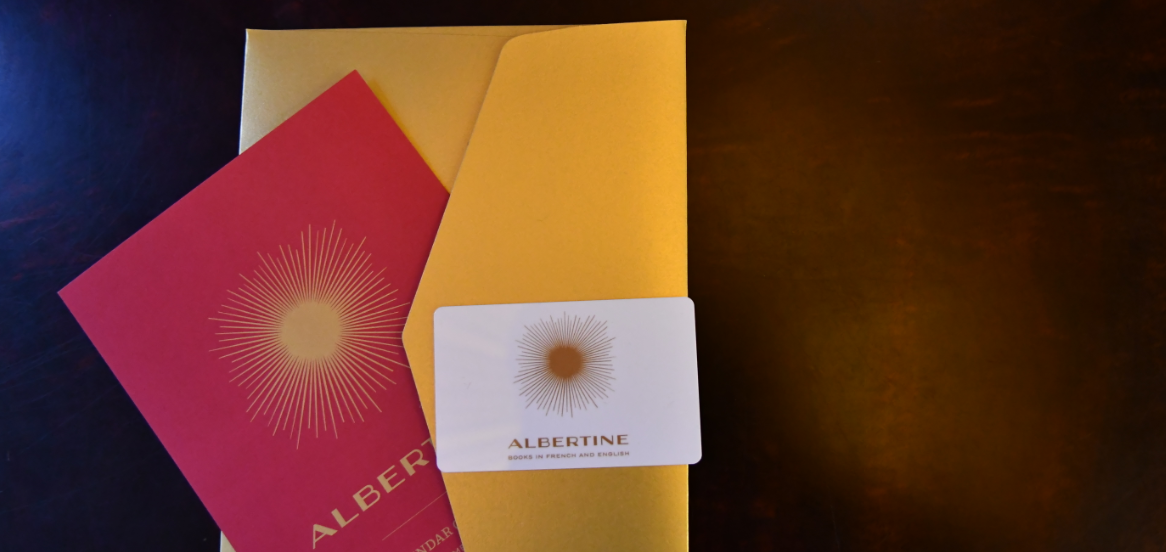 Dear customers,
Please note that all Albertine gift cards will expire by June, 30th 2020. Make sure to use your credit before then!
Albertine is open every day, Mondays through Saturdays (11am-7pm) and Sundays (11am-6pm), and we are here to help you choose the perfect book.
Our online catalogue is also here to help you  navigate the best French books from wherever you are!
Wishing you a Happy New Year!
The Albertine Team