Yasmine al Massri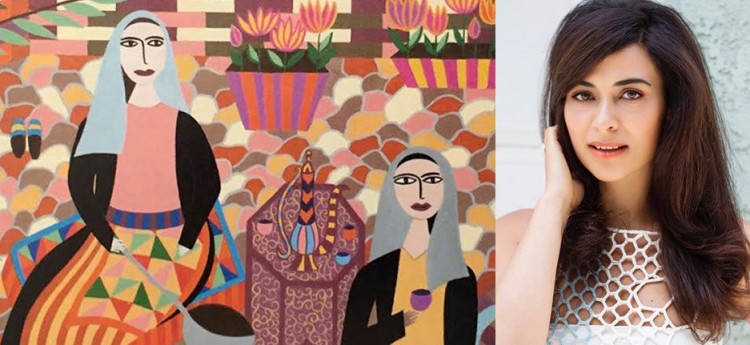 Discover unique and beautiful tales by women from the Arab world!
Award-winning actress Yasmine Al Massri (Miral and ABC's hit TV show Quantico) brings to life traditional Syrian and Lebanese folktales, passed down through generations of women, and collected by Najla Khoury in Pearls on a Branch: Oral Tales.
Khoury originally published these tales in Arabic in 2014, having collected them as she traveled through Lebanon with a theater troupe during the country's civil war from 1975 to 1990.
This special performance celebrates the launch of the book's English edition, which will be published in March 2018 by Archipelago Books, featuring a selection of the most popular tales, translated from Arabic by Inea Bushnaq.
"[T]hese tales are radiant with sunlight and flowers, jinns and spirits, palaces and sultans… the themes will resonate with anyone who loves fairy tales and folklore… An absolute delight for readers young and old." — Barbara Hoffert, Library Journal
Free & open to the public
Presented by the Cultural Services of the French Embassy, in partnership with the Consulate General of Lebanon in New York.
---
Najla Jraissaty Khoury was born in Beirut. In the 1970s, she taught adult literacy programs and trained pre-school teachers. Her work has been influenced by her experience in education and her interest in folk tales and children's literature. Najla Khoury founded and directed a puppet troupe and has developed several educational toys. In 1997, she helped found the NGO Assabil Libraries, which focuses on establishing public libraries throughout Lebanon.
Yasmine Al Massri is a French-Lebanese actress, contemporary artist and dancer based in L.A. She studied in Paris at L'Ecole des Beaux Arts. Al Massri's first big break as an actress was in the award-winning Lebanese film Caramel written and directed by Nadine Labaki. At the 2007 Cannes Film Festival it generated tremendous critical acclaim and went on to be the most successful Arab film to date. Yasmine is a multi-talented artist, with a gift for learning languages — besides speaking perfect English, French, Arabic and Spanish, she learned an entirely new language for her role in "Ayrouwen." 'Touareg' is a language spoken only by the indigenous people of the Sub-Saharan Africa.