Writers at Work Around The World: Peter Carey & Hernan Diaz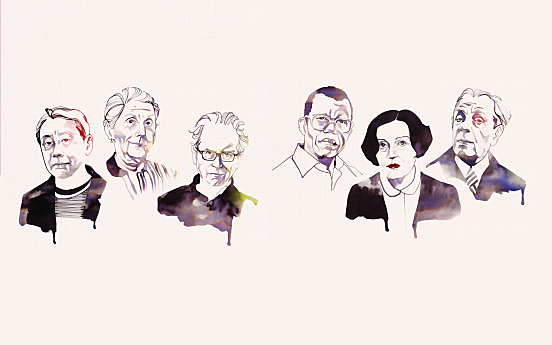 To celebrate The Paris Review's latest anthology,  Writers at Work Around the World, and salute the magazine's international origins, join us for a conversation starring novelists Peter Carey & Hernan Diaz, moderated by Paris Review editor Emily Nemens.
Writers at Work Around the World  is the latest volume published by the magazine's in-house, limited-edition imprint, Paris Review Editions.
Two currents have been central to the magazine since its founding in Paris in the fifties: internationalism, and documenting the thoughts, processes, and concerns of the greatest writers of our time. The book explores fiction from all corners of the globe, beginning with  François Mauriac's interview in 1953 and reaching forward to  Dany Laferrière's in 2017, stopping along the way with  Chinua Achebe, Jorge Luis Borges,  Ha Jin, Herta Müller, and  Elena Ferrante, among others.
In English. Free and open to the public. No RSVP necessary.
---
Peter Carey is an acclaimed Australian novelist, and one of only four writers to have won the Booker Prize twice, first for Oscar and Lucinda, and then for True History of the Kelly Gang. His most recent novel, A Long Way From Home, explores Australia's brutal history of racism.
Hernan Diaz is the author of Borges, between History and Eternity and edits an academic journal at Columbia University. His first novel, In The Distance, was a finalist for the PEN/Faulkner Award and the Pulitzer Prize.
Emily Nemens is an American writer and illutrator. Since April 2018, she has served as editor of The Paris Review.