When Paris Sizzled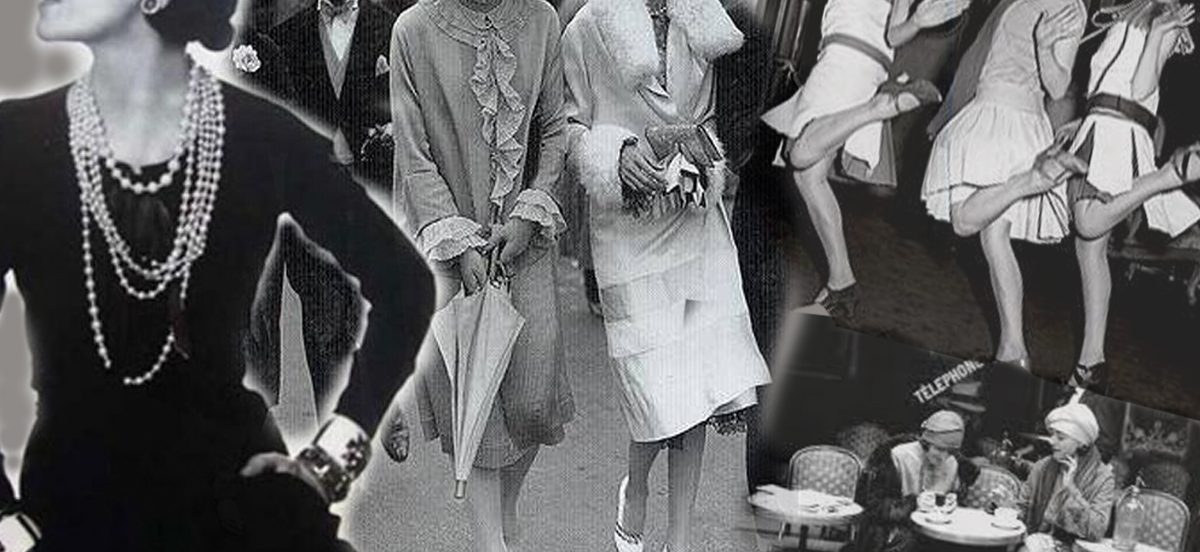 "1920s Paris belongs to us all — at least to all those Francophiles who share a fascination with the carefree, joyous, bohemian existence immortalized in so many novels, paintings and films. And yet, no matter how much one loves Paris, it's daunting to try to compete with, or even do justice to, the art that came out of that magical decade."  Kate Betts in the New York Times.
Mary McAuliffe's When Paris Sizzled vividly portrays the City of Light during the fabulous 1920s, les Années folles, when Parisians emerged from the horrors of war to find that a new world greeted them—one that reverberated with the hard metallic clang of the assembly line, the roar of automobiles, and the beat of jazz.
Join Mary McAuliffe and David Garrard Lowe as they delve into a decade that saw seismic change on almost every front, from art and architecture to music, literature, fashion, entertainment, transportation, and, most notably, behavior.
In English. Free and open to the public. No RSVP necessary.
---
Mary McAuliffe received her Ph.D. in history from the University of Maryland, has taught at several universities, and has lectured at the Smithsonian Institution. She has traveled extensively in France and was a regular contributor to Paris Notes for more than a decade. She has published Paris Discovered: Explorations in the City of Light (Princeton Book Co., 2006), and has recently published Dawn of the Belle Époque: The Paris of Monet, Zola, Bernhardt, Eiffel, Debussy, Clemenceau, and Their Friends (Rowman & Littlefield, 2011). She lives in New York City.
David Garrard Lowe is a well-known lecturer, cultural historian, and author. His articles have appeared in, among other publications, The New York Times, The Wall Street Journal, American Heritage, House & Garden, and City Journal.
His books include Stanford White's New York; Beaux Arts New York; Chicago Interiors; Lost Chicago; and Art Deco New York, published by Watson-Guptill.
Mr. Lowe has lectured widely in the United States and Europe, at New York's Metropolitan Museum of Art, the Cooper-Hewitt Museum, the Smithsonian in Washington, the Art Institute of Chicago, the San Diego Museum of Art, the Newport Preservation Society, the American Academy in Rome, on cruises in the Mediterranean, and crossing the Atlantic on Queen Mary 2.
Mr. Lowe is President of The Beaux Arts Alliance, and in 2012 was honored by the French government with the insignia of Chevalier dans l'Ordre des Arts et des Lettres.