Vengeance is Mine: An Evening with Marie NDiaye and Judith Thurman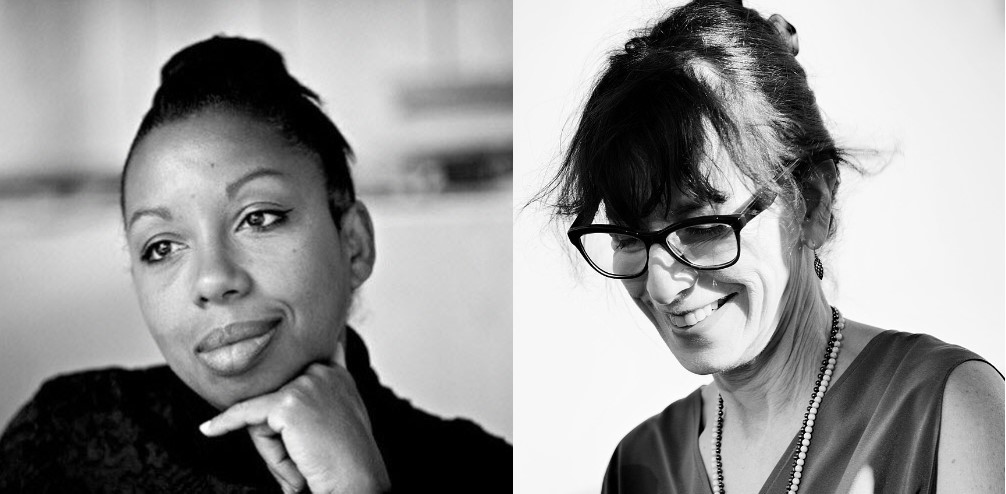 Join us for an exceptional evening with French novelist and playwright Marie NDiaye, as she discusses her latest novel, Vengeance is Mine (trans. by Jordan Stump, Knopf) with New Yorker staff writer Judith Thurman.
Over a literary career that spans almost 40 years, French novelist, playwright and scenarist Marie NDiaye has carved herself a unique position amid the landscape of French literature. Her work has received France's highest literary distinctions, her novel, Rosie Carpe won the Prix Femina in 2001, Trois Femmes Puissantes (Three Powerful Women, Knopf) was awarded le Prix Goncourt in 2009, and her play, Papa doit Manger (2003) has been included in the repertoire of the Comédie Française, France's most prestigious theater company. As a scenarist, she has worked on two internationally acclaimed and multi-awards winning films: White Material (Claire Denis, 2009) and Saint Omer, (Alice Diop, 2022).
All these distinctions seem to have bear no influence whatsoever in her work. Novels after novels, NDiaye's admirably sinuous sentences track down the unfathomable darkness at the heart of her characters. Her meticulously crafted prose stick as close as possible to her protagonists' strength, violence, cruelty, or even monstrosity, without revealing anything of their mystery. Dedicated to the aesthetics, musicality and psychology of her characters, she states: "I look for the music in a sentence; the subtextual harmony emanating from a book of imagination that makes us feel that it could not have been written any other way." She defines herself as a novelist of "ambiguity" and literary critic Hugo Pradelle describes her as a "novelist of unique discomfort."
The heroine of Vengeance is Mine is Maître Susane, a quiet middle-aged lawyer living a modest existence in Bordeaux, known to all as a consummate and unflappable professional. But when Gilles Principaux shows up at her office asking her to defend his wife, who is accused of a horrific crime, Maître Susane begins to crack. She seems to remember having been alone with him in her youth for a significant event, one her mind obsesses over but can't quite reconstruct. Who is this Gilles Principaux? And why would he come to her, a run-of-the-mill lawyer, for such an important trial? Vengeance Is Mine is a dreamlike portrait of a woman afflicted by failing memories and a tortured uncertainty about her own past that threatens to become her undoing.
This event is free with RSVP. Click here for tickets. The conversation will be in English. This event is co-organized with Villa Albertine.
MARIE NDIAYE is a writer, a novelist, a playwright, and a screenwriter. After studying linguistics at La Sorbonne, she was awarded a scholarship from the French Academy to study at Villa Medici in Rome. She is the author of 14 novels, which won a variety of awards, including the Femina Prize in 2001 for Rosie Carpe and the Goncourt Prize in 2009 for Three Strong Women. In 2004, she published All My Friends, a collection of short stories, and three young adult fiction novels, La Diablesse et son enfant, Le Paradis de Prunelle and Le Souhait. For the stage, in addition to Papa doit manger, she also wrote Hilda, Les Serpents, Les Grandes Personnes, Te Craindre en ton absence, Trois Pièces (Honneur à notre élue, Délivrance, Berlin mon garçon), Rien d'humain, Royan, La Professeur de français.
JUDITH THURMAN is a staff writer and cultural critic at the New Yorker. Her biography of Isak Dinesen: The Life of a Storyteller, won the 1983 National Book Award for nonfiction, and her biography of Colette, Secrets of the Flesh won The Los Angeles Times Book Award and the Salon Book Award for biography. The Dinesen biography served as the basis for Sydney Pollack's movie Out of Africa. A collection of her New Yorker essays and profiles, Cleopatra's Nose, was published in 2007, and her latest collection, A Left-Handed Woman: Essays, was awarded the 2023 PEN/DIAMONSTEIN-SPIELVOGEL Prize for the Art of the essay. Both were published by FSG. She has received the Rungstedlund Prize from the Royal Danish Academy; Bard's Mary McCarthy Award, for a woman writer's life work; and the Harold D. Vursell Memorial Award for prose style, from the American Academy of Arts and Letters. She is a chevalier of the Ordre des Arts et des Lettres.