Une saison à L'ONU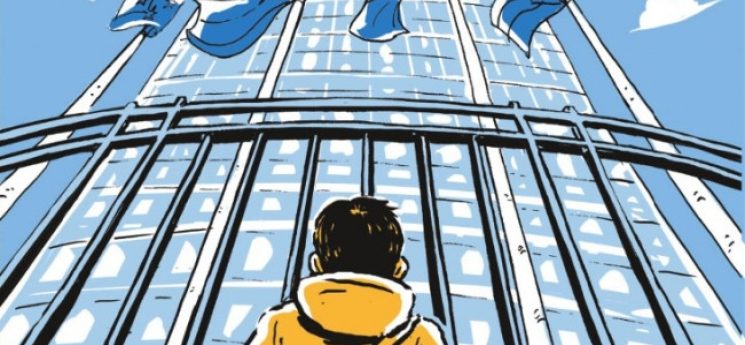 Join us for an discussion with Karim Lebhour and Marie-Laure Charrier on Karim Lebhour's graphic novel, Une saison à l'ONU : Au coeur de la diplomatie mondiale, which recounts his experiences as a press correspondent at the United Nations in New York for over four years. With humor, Lebhour explains his daily life at the UN and explores topics such as the limitations of the power of the Security Council and a new Cold War with Russia.
The event will be held in French.
Follow on Facebook.
---
Karim Lebhour is the Head of Communications and Outreach North America at the International Crisis Group. He joined Crisis Group in 2018 after a career in journalism. He previously worked for Agence France-Presse in Washington as North America editor and prior to that as chief correspondent in Addis Ababa, Ethiopia. He also held the position of UN correspondent in New York and correspondent in the Middle East, based in the Palestinian territories for Radio France Internationale.
Marie-Laure Charrier is a French career diplomat who has held various positions in the fields of multilateral affairs and public diplomacy. For the last seven years, she has focused on human rights issues and the protection of civilians in both New York and Paris.  Since 2015 she has been working at the French Mission to the United Nations, advancing France's priorities at the UN General Assembly and the Security Council. Prior to this, she worked in the UN Department of the French Ministry of Foreign Affairs. From 2008 to 2012, she served in the French Consulate in New York as Deputy Consul. Earlier in her career she oversaw the development of the Digital Communication Office of the French Ministry of Foreign Affairs, and began her professional life at the French "Ecole Nationale d'Administration". She studied literature at the University of Bordeaux III,  public affairs at Sciences Po and has been an ardent fan of comic books since kindergarten.