This Is Not A City (Los Angeles)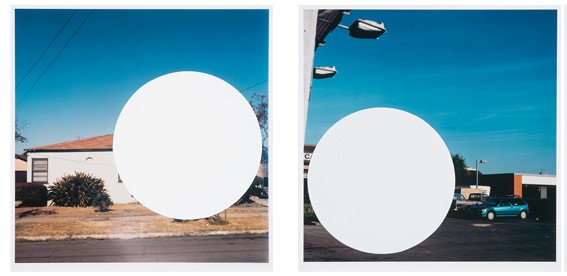 Can one fall in love with a city? Is it possible to become infatuated with an urban space? According to Laure Murat, the answer is a resounding yes, as is illustrated in her latest book Ceci n'est pas une ville (This Is Not A City). In these pages, Murat praises L.A.'s heterogeneity, disproportions, its lack of monument and center, and claims that this, in turn, creates a sense of freedom.
On Tuesday, January 31,  she will be joined by American novelist AM Homes, who in Los Angeles: People, Places and The Castle on the Hill, uncovered the strange heart of the city via the mythical Chateau Marmont, and revealed herself to be an uncommonly nimble and entertaining cultural anthropologist. L.A. is also the stage of This Book Will Save Your Life, one of Homes's masterful and bestselling novels.
New York Institute of Humanities Director Eric Banks will moderate this conversation.
In English. Free and open to the public. No RSVP necessary.
WATCH THIS EVENT LIVE VIA LIVESTREAM ON TUESDAY, JANUARY 31, AT 7PM (EST).
---
Laure Murat  graduated from the prestigious EHESS, with a PhD in history. She is a professor in the department of French and Francophone studies at the University of California-Los Angeles, and the author of several award winning books including: Ceci n'est pas une ville, Flammarion; Relire. Enquête sur une passion littéraire, Flammarion; Flaubert à la Motte-Piquet, Flammarion; L'Homme qui se prenait pour Napoléon. Pour une histoire politique de la folie, Gallimard, "Folio", translated into English by Deke Dusinberre under the title The Man Who Thought He Was Napoleon. Towards a Political History of Madness, The University of Chicago Press; La Loi du genre: une histoire culturelle du 'troisième sexe', Fayard, "Histoire de la pensée"; Passage de l'Odéon: Sylvia Beach, Adrienne Monnier et la vie littéraire à Paris dans l'entre-deux-guerres, Fayard, "Histoire de la pensée", and Gallimard, "Folio"; La Maison du docteur Blanche: Histoire d'un asile et de ses pensionnaires, de Nerval à Maupassant, J.-C. Lattès, Gallimard, "Folio", 2014.
A.M. Homes is the author of the novels, May We Be Forgiven (winner of the 2013 Orange Prize), This Book Will Save Your Life, Music For Torching, The End of Alice, In a Country of Mothers, and Jack; the short-story collections, Things You Should Know and The Safety of Objects; the best selling memoir, The Mistress's Daughter; a travel memoir, Los Angeles: People, Places and The Castle on the Hill.
Her work has been translated into twenty-two languages and appears frequently in Art Forum, Harpers, Granta, McSweeney's, The New Yorker, The New York Times, and Zoetrope. She is a Contributing Editor to Vanity Fair, Bomb and Blind Spot.  Several times a year she collaborates on book projects with artists—among them Eric Fischl, Rachel Whiteread, Cecily Brown, Bill Owens, Julie Speed, Michal Chelbin, Petah Coyne, Carroll Dunham, Catherine Opie and Todd Hido.
She has also created original television pilots for HBO, FX and CBS and was a writer/producer of the Showtime series The L Word. Additionally, Homes wrote the adaptation of her first novel, Jack, for Showtime. Director Rose Troche's 2003 adaptation of The Safety of Objects marked the screen debut of Kristen Stewart. Other Homes novels currently in development include , and This Book Will Save Your Life.
New York Institute Humanities Director Eric Banks is a writer and editor based in New York. A former senior editor of Artforum, Banks relaunched Bookforum in 2003 and served as the publication's editor in chief until 2008. From 2011 to 2013, Banks served as president of the National Book Critics Circle and is a two-term member of the NBCC board of directors as well as chair or past chair of its award committees on Biography and Criticism.
Banks's writing has appeared in numerous publications, including Bookforum, the New York Times Book Review, the Financial Times, Slate, the Wall Street Journal, Aperture, and the Chronicle of Higher Education. He has contributed essays to monographs on a number of artists, including Franz West (To Build a House You Start With the Roof, MIT Press, 2008) and Christopher Wool (Christopher Wool, Taschen, 2008). Additionally, he has edited numerous catalogues and collections of artists writings, including Artists for Artists: Fifty Years of the Foundation for Contemporary Arts (D.A.P., 2013); Paul Chan: Selected Writings (D.A.P., 2014); and Jeff Koons: A Retrospective (Yale University Press/Whitney Museum of American Art, 2014).