The Wear and Tear of a World: A Journey Through Iran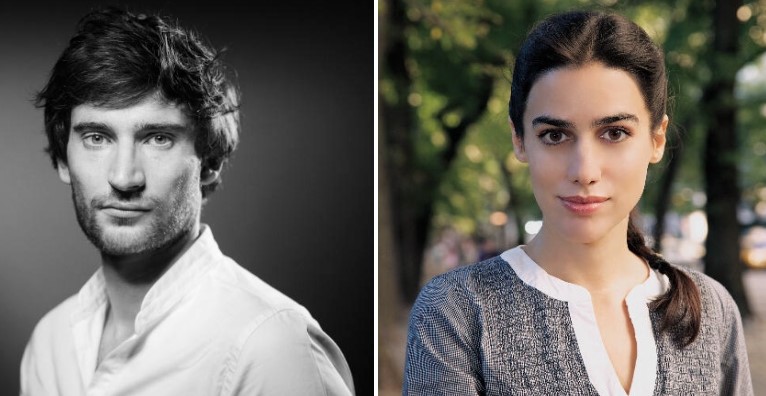 On Saturday, September 30 at 3pm join French novelist François-Henri Désérable as he discusses his latest book, L'Usure d'un monde: une traversée de l'Iran, (Gallimard, 2023) with author Lila Azam Zanganeh.
At the end of 2022, the Iranian government's repression of the protests following Mahsa Amin's death reached a peak. That's when François-Henri Désérable decided to travel around the country, from Téhéran to Baloutchistan. Arrested by the Guardians of the revolution and summoned to leave the country, he returned to France with the draft of L'Usure d'un monde: une traversée de l'Iran in his lugagge. Désérable's book bears witness to what he saw: a beleaguered Islamic Republic that bloodily repressed its people's aspiration to freedom.
This event is free and open to the public with RSVP. Click here for tickets. The conversation will be in English.
Born in 1987, François-Henri Désérable is a French writer. He has written four books, all published by Éditions Gallimard and translated into more than a dozen languages. He was awarded the Prix de la Vocation for his book Tu montreras ma tête au peuple (Show My Head to the People), which follows the last moments of individuals beheaded during the French Revolution. His second book, Évariste, is a biographical novel about the gifted mathematician Évariste Galois. This was followed by Un certain M. Piekielny (A Certain Mr. Piekielny), where in he retraces the story of a character described by Romain Gary in the novel Promise at Dawn. Désérable's most recent publication is a passionate love story entitled Mon maître et mon vainqueur (My Master and My Winner), which was awarded the Grand Prix du Roman by the Académie Française. François-Henri Désérable is a resident of Villa Albertine.
Lila Azam Zanganeh was born in Paris to Iranian parents. After studying literature and philosophy at the Ecole Normale Supérieure, she moved to the United States to teach literature and cinema at Harvard University. Lila has contributed criticism, interviews and essays to a host of publications, including The New York Times, The New Yorker, Le Monde, La Repubblica and The Paris Review. In 2021, she published a long-form essay in Lolita in the Afterlife (Vintage). Her forthcoming novel, Exit Paradise, will be published in 2025.