The Walls Don't Speak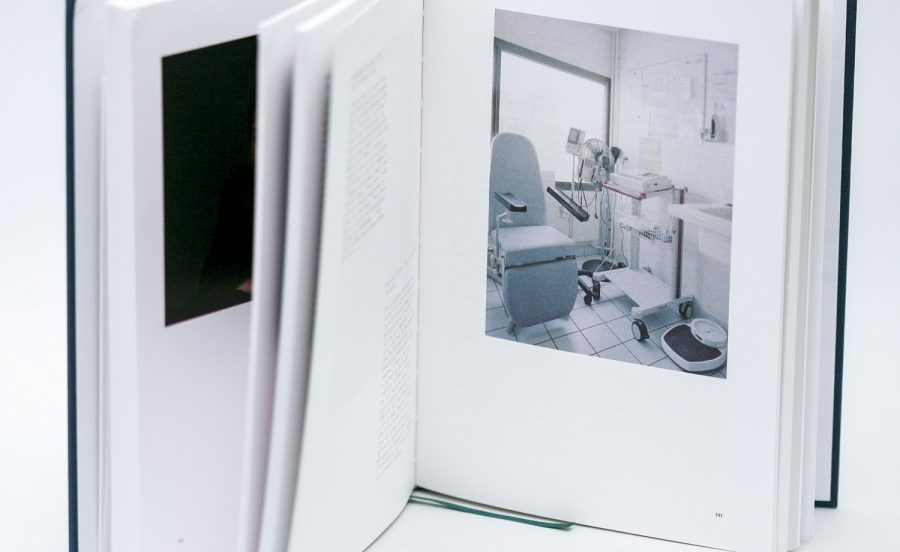 The Walls Don't Speak (Les murs ne parlent pas) is the result of a three-year dialog between the photographer Jean-Robert Dantou, and an interdisciplinary Social Sciences team coordinated by the anthropologist, Florence Weber. The photographer set up his studio in various French institutions (psychiatric nursing homes, private clinics, psychiatric hospitals) as well as beyond their walls, working directly with patients, friends, family and caregivers on images which mean something to them. In the first section, the authors put into perspective representations of madness in the history of photography, and propose a series of objects and texts presented as windows into the daily lives of those described as mad. In the second section, they reflect on the boundaries of madness through a series of portraits in which patients and caregivers of a psychiatric nursing home are portrayed without distinction. The third section is an essay combining photography and writing to question the limits of what can be photographed inside a closed psychiatric unit.
The conversation is moderated by photography editor and curator James Wellford.
In English. Free and open to the public. No RSVP necessary.
---
Florence Weber, a professor at l'Ecole normale supérieure, is an expert on the ways in which contemporary parenting is transforming and the division of labor between families and professional providers in terms of mental health services. Her books include Brève histoire de l'anthropologie and, in collaboration with Jean-Robert Dantou, The Walls Don't Speak. She is a Chevalier in la Légion d'honneur.
For the last decade, Jean-Robert Dantou, a photographer with l'Agence VU, has been exploring the links between photography and social science, specifically the issues of memory loss, mental health, and migration. Presentations of his work include Ombres Chinoises, on contemporary China; Ceux qui aiment les lundis, on the French system of cooperation; and The Walls Don't Speak, on the photographic representations of madness, done in collaboration with Florence Weber.
James Wellford is a photography editor and curator based in Brooklyn, New York. For 12 years he was the International Photo Editor at Newsweek Magazine where he collaborated on a number of projects that received top honors at the Overseas Press Club, World Press Photo, POYi, American Photo, Visa Pour L'images, PX 3, and NPPA. He curates photography and multimedia shows that address topical issues in the world including most recently; Under the Bridge (reflections on Turkey's political crisis) Photoville, 2014; Remembering Liberia, Photoville 2013, Brooklyn, NY;  Iraq 10 Years, by Franco Pagetti, VII Gallery, Brooklyn, NY. 2013; Dispatch from Tohoku: Documenting the Aftermath in Japan, New York, NY. 2012; Generation 9/11, Ten Years of War Photography after 9/11 The Hague, Netherlands. 2011. Projections of Reality: Encounters with the (Un)Familiar, Moscow, Russia. 2010. James has served as a jury member for the Tim Hetherington Award, the PhotoPhilanthropy Awards, Visa Pour L'image, POYi, the Aperture Paris PhotoBook Award, and the Overseas Press Club and was a member of the 2012 World Press Masterclass in Amsterdam. He is also on the advisory board of the Photobook Museum and the organization Social Documentary Network and is the co-founder of two groups SeenUnseen and Screen that are working on ways to create, support, and deliver powerful visual and narrative stories around the world. He teaches at the International Center of Photography in New York City and is a Knight Wallace Fellow at the University of Michigan and a contributing photo editor to CNN and Foreign Policy.